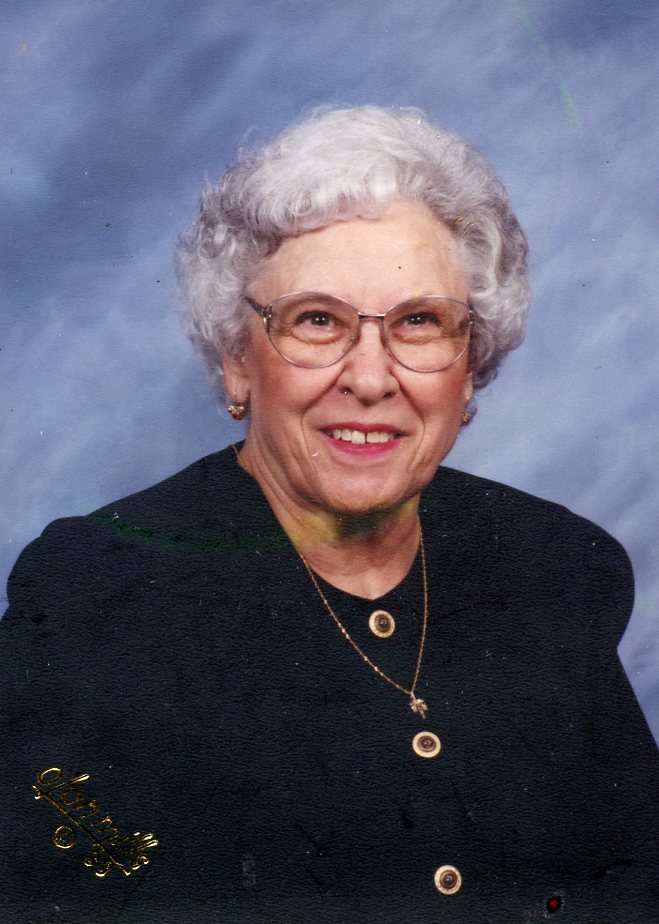 Lois Olene Richardson Stanger, of Christiansburg, passed away Nov. 2, 2022, at the age of 97.  
Lois was preceded in death by her husband, Billy N. Stanger; her parents, the Rev. P.A. and Maggie Smith Richardson; a sister, Arlene Harbert; a brother, Percy Richardson; and a son-in-law, Donald Osborne as well as several nieces and nephews.  
Lois is survived by her children Cynthia Slaughter and husband Lewis, Leisa Osborne, and Bruce Stanger; grandchildren Brent Slaughter and wife Laura, and Andrew Slaughter; sisters Frances Bower, Hazel Talley, Mary Essmann, Martha Laper, Sue Rackley and husband Ron, and Linda Koalkin, as well as many nieces and nephews.
Lois was born and raised in Shawsville. She received her RN degree from Roanoke Memorial Hospital School of Nursing and began her nursing career at New Altamont Hospital in Christiansburg. Later she went to Radford Community Hospital from where she retired as head nurse of the newborn nursery.  The hundreds of newborns she cared for over the years were a source of pride for her.
The family would like to thank the caregivers at Commonwealth Senior Living (Christiansburg), Kindred Hospice, Carilion Hospice, and the LewisGale Hospital Montgomery Palliative Care Unit. A special thanks also goes to Patricia Gordon, Hannah Abate, and Jessica Chestnut.
Visitation was held at Horne Funeral Home on Saturday, Nov. 5. The funeral service was held at the Christiansburg First Church of God on Sunday, Nov. 6. An interment service was held on Monday, Nov. 7, at Roselawn Memorial Gardens in Christiansburg.
Donations in Lois's memory may be made to the Roanoke Memorial Alumni Association and sent to Sarah Janney, 469 Winding Way Road, Boones Mill, Virginia 24065. 
Arrangements with Horne Funeral Home & Crematory 540-382-2612.