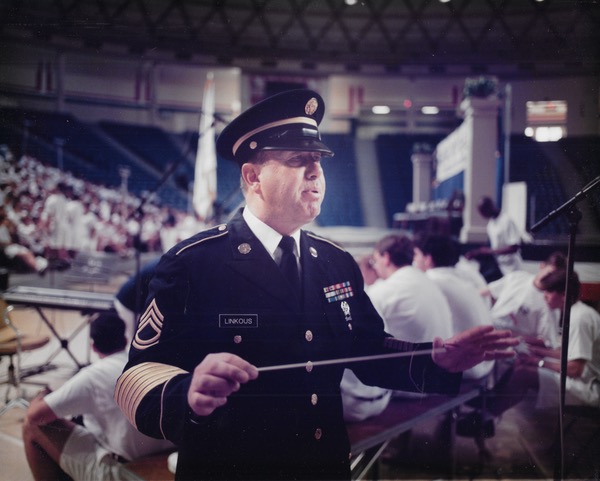 Garland Lee Linkous, Jr., 78, of Christiansburg died Tuesday, Oct. 10, 2023. 
He was born in Baltimore, Md. on May 29, 1945, to the late Garland Lee, Sr. and Ida Allene Shepherd Linkous. He was a member of Calvary United Methodist Church. Garland was a veteran of the U.S. Navy for six years and the National Guard 29th Division Band for 23 years, he achieved the rank of E7 Sgt 1st class. He was a life member of the VFW, American Legion, and DAV. He was a life member of the Christiansburg Rescue Squad.
He was a marriage commissioner having held hundreds of weddings. Garland owned and operated EZ Method Driving School and certified hundreds of students for driving permits and motorcycle safety. He also ran the Trailways bus station and Nancy's Travel and Tours. He was also a Master Gardener and a sou chef at Virginia Tech and Mountain Lake. He was a master musician and could play any brass instrument, trumpet, strings, mandolin, harpsichord, and guitar. Garland filled in as a Pastor of Mt. Elbert United Methodist Church, Floyd. He operated the Christmas Kitchen for at least 10 years. He was a member of the Fraternal Order of Police.
He is survived by his wife of 45 years, Nancy Richardson Linkous; a daughter, Leeann; a son, Chris; brothers and sisters-in-law, Raymond Linkous, and Ernest (Kathy) Linkous; brothers-in-law, Bill (Sandra) Richardson, and George (Rocine) Richardson; and several nieces and nephews.
Funeral services will be conducted Monday, Oct. 16, 2023, at 11 a.m. in the McCoy Funeral Home Chapel with Pastor Sebert Rorrer and Pastor Mike Neuse officiating. The family will receive friends from 10-11 a.m. Monday morning before the service at McCoy Funeral Home, 150 Country Club Dr. SW., Blacksburg VA. In lieu of flowers memorial contributions may be made to the Christiansburg Rescue Squad, American Legion Boys State.