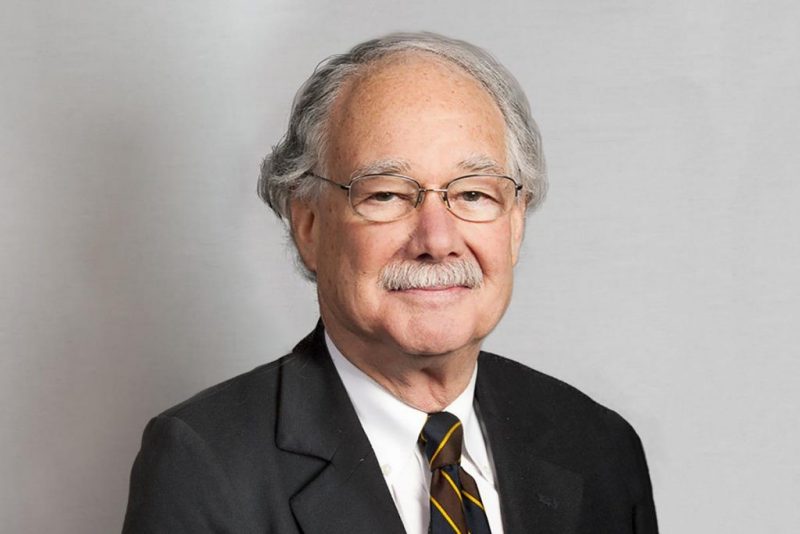 Virginia Tech Professor Edward Weisband will deliver the keynote address at Virginia Tech's fall 2022 University Commencement ceremony on Friday, Dec. 16.
Weisband is the Edward S. Diggs Endowed Chair in the Department of Political Science in the College of Liberal Arts and Human Sciences.
He has spent 55 years in public education and taught thousands of Virginia Tech students. He came to the university in 1990. He has a lifelong commitment to providing each generation with the intellectual and professional capacities necessary to contribute to a better world. 
Among his signature courses at Virginia Tech is Nations and Nationalities: Cultural Constructions of Collective Identity. The course focuses on comparative political cultures, the emergence of modern political formations, the impacts of colonialism, and social and cultural categories of inclusion and equity in terms of race, class, gender, and ethnicity. 
Weisband has a Ph.D. from Johns Hopkins University, a master's degree from Stanford University, and a bachelor's degree from Princeton University.
He has published 12 books, including several widely adopted textbooks, and has earned awards for educational distinction, including his selection in 1987 as the New York State Professor of the Year by the Council for the Advancement and Support of Education.
The university commencement ceremony will be at 10:30 a.m., and the graduate school ceremony will be at 2:30 p.m. on Dec. 16. Both events will be held in Cassell Coliseum.