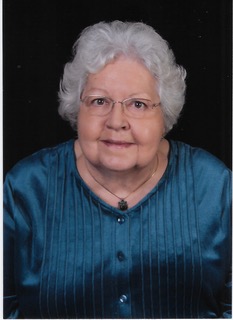 Lelia ("Lee") Moore McCormick, 80, of Warm Hearth Village, Blacksburg, passed away on Nov. 9 at Chippenham Hospital in Richmond. 
Lelia was born in Dunmore, W.Va., to the late Ernest N. and Margaret E. Moore. She graduated from Marshall University and moved to Virginia in 1963. She lived in Radford for over 40 years, working as the Director of Public Relations for Montgomery Regional Hospital and then as a paralegal for Gilmer Sadler Ingram Sutherland & Hutton. She moved to Blacksburg in 2014. 
Lelia is survived by her daughter, Amy McCormick Diduch, and son-in-law Kent Diduch of Staunton; son, Alan F. McCormick and Cheryl Garr of Missoula, Mont.; granddaughter Emma Diduch of Staunton; sister Marcia Moore Ware, and brother-in-law Julian W. Ware, of Princeton, W.Va.; nieces Jennifer Ware and Sandra Ware, also of Princeton; and niece Sharon Moore Owens and family of Daniels, W.Va. Lelia is also survived by brother-in-law and wife, Michael J. and Rhoda McCormick and nephews Scott McCormick and Brian McCormick of Bozeman Mont. Lelia was preceded in death by her husband of 56 years, Frederick R. McCormick, and her brother Sidney Brent Moore. 
A memorial service will be held on Saturday, Dec. 11, at 11:00 a.m. at the Blacksburg Presbyterian Church. In lieu of flowers, donations may be made to the Blacksburg Presbyterian Church, 701 Church Street SE, Blacksburg VA 24060 or to the Warm Hearth Village Foundation, 2387 Warm Hearth Drive, Blacksburg, VA 24060.