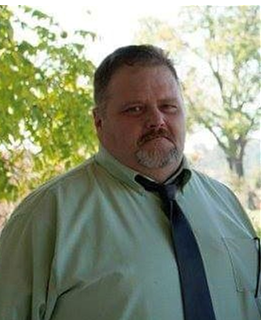 Jeffrey Todd Conner, born Feb. 16, 1963, left this earth in the early morning hours of Nov. 24, 2022. Todd was loved by many who enjoyed his jovial spirit and caring nature. Todd's door was always open to anyone in need and he was known for hosting many family gatherings and holiday dinners over the years. Although we all rejoice that he is in the embrace of Jesus Christ and pain free, Todd will be deeply missed by everyone who knew him. 
Todd is preceded in death by his father, William Conner; son, Brandon Conner; and nephew, Darin Conner. 
He is survived by his mother, Margaret Sue Conner; former wife and friend, Brenda Conner; son and daughter-in-law, Christopher Conner (Crystal); sisters and brother-in-law, Wendy Roope (Charlie), and Tami Conner; brother and sister-in-law, Mathew Conner (Sandy); grandsons, Nicholas Conner, Gavin Roseberry and Keyton Warden; granddaughter, Evelyn Conner; and many nieces and nephews. 
The family will receive friends from 10 a.m. until 11:45 a.m. on Saturday, Dec. 3, 2022, at the Trinity Lutheran Church in Pulaski. Memorial services will begin at noon.
In lieu of flowers, please consider donating to the Trinity Lutheran of Pulaski Social Ministry Fund, 2 5th St., NW, Pulaski, VA 24301.
The Conner family is in the care of Mullins's Funeral Home & Crematory in Radford.