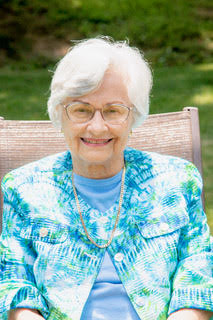 Jane B. Mashburn, of Blacksburg, went to be with her Lord on July 9, 2022 at the age of 93.
She was born in Fayetteville, N.C., on June 18, 1929, to Maurice and Rosa Biggs.  
She was a graduate of Meredith College in Raleigh with a bachelor-of-arts degree in education. She taught her first year in the Wilmington Public School system, then married Bill, who was serving in the US Air Force at the time. She taught one year in the Florida Public School System and then when they moved to Virginia, she taught in the Montgomery Public Schools. She attended Radford University where she received her library science degree with honors. She was a charter member of Harding Avenue Elementary School in 1971, serving as the school librarian until she retired in 1989.
Jane was an active member of the Belmont Christian Church and the Daughters of the American Revolution. She loved the beach and had great times with summer vacations shared with her family.       
She was preceded in death by her loving husband of 61 years, Bill Mashburn.
She is survived by her children, son Bill, Jr., and his wife, Annette, daughter Karen and her husband, Michael Zeigler, and son David and his wife, Carolyn; four grandchildren, Scott Mashburn,  and Emily and her husband, Matthew Stump,  William Mashburn and Wesley Mashburn; great-grandson Ryland Stump; and great-granddaughters Colleen and Kendall Stump and Claire and Kate Mashburn.
Her funeral service will be held in the McCoy Funeral Home Chapel, 150 Country Club Dr. SW, Blacksburg on Thurs., July 14, 2022, at 11 a.m. with Pastor Beaver Terry officiating. The family will receive friends before the service from 10 to 11 a.m. at the funeral home. Entombment will be private.
In lieu of flowers, you may make a donation to One Spirit, PO Box 3209, Rapid City, SD 57709.  This was a favorite organization of Jane's, which supports American Indians.
Arrangements by McCoy Funeral Home.