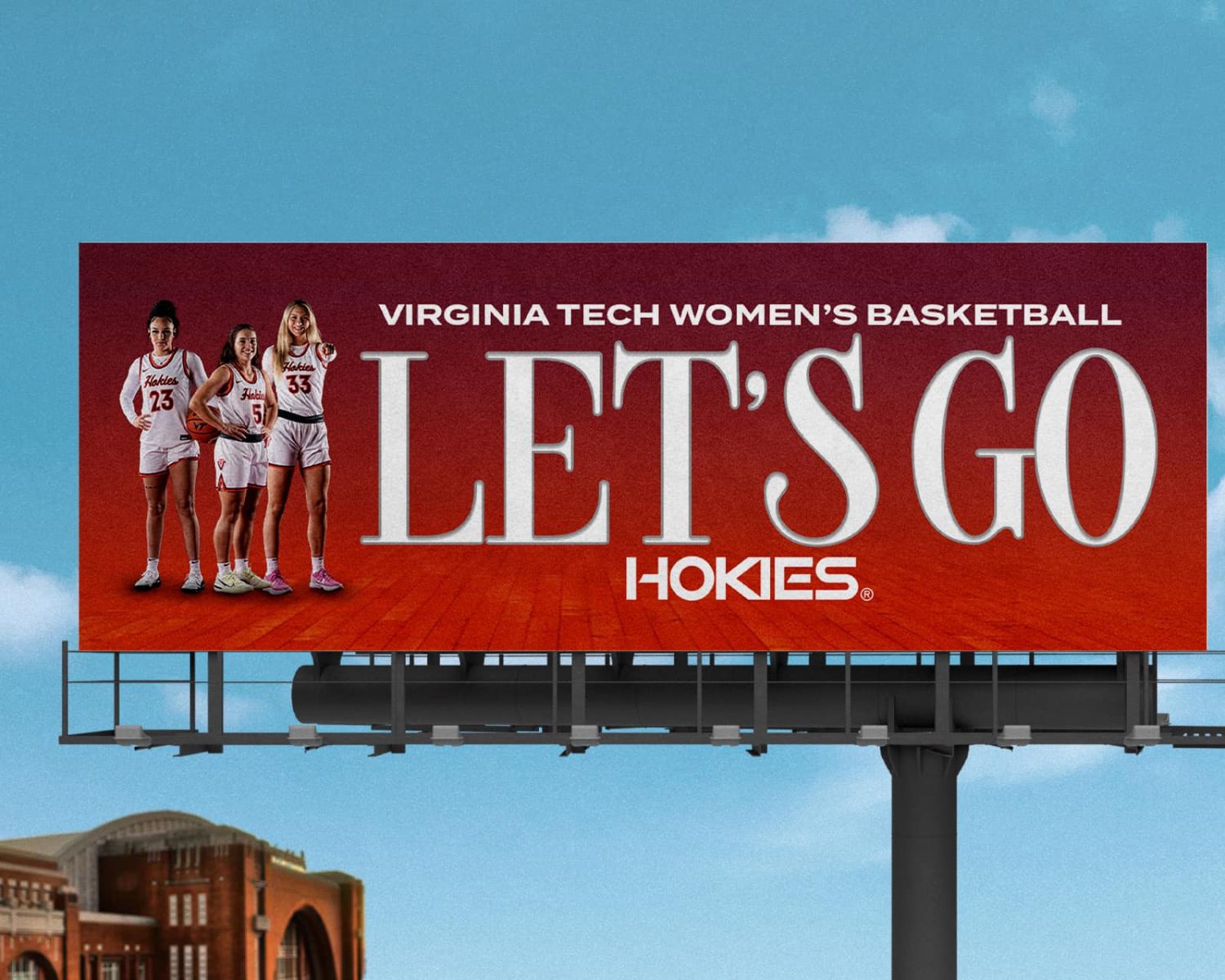 The words 'first time' sure have been said a bunch the last few weeks for Virginia Tech women's basketball.
The first time in its history making the Final Four. The first time racking up 31 wins in a single season. The first time Tech has had a two-time ACC Player of the Year, just to name a few.
But what comes with success is more pressure, and that pressure hasn't gotten to the Hokies.
Facing just a one-point lead with six minutes left in its Sweet 16 game against No. 4-seeded Tennessee Saturday, Tech didn't back down, going on an 8-0 run to punch back, as it never relinquished its lead. In fact, Tech led for its first 128 minutes (!) in the NCAA Tournament, before No. 3-seeded Ohio State took the lead at the 1:49 mark in the first quarter Monday.
So, how would they handle that? They haven't had their backs against a wall in a hole in quite some time, with the Buckeyes owning a five-point advantage early on in the second quarter. And even though a two-possession game is not insurmountable, it had been a bit since they had to claw back into one.
"That's what we talked about at one point in the timeout," All-American center Elizabeth Kitley said in Monday's postgame press conference. "We just said that we didn't want this to be our last game, because we love each other so much and we have fun playing."
But that fight. That will power. That drive has been a pleasure to watch. If you look at social media recently, countless fans have shown their support of these hard-working women and how they represent Virginia Tech the right way. And, hey, even one of the best point guards of all-time was hyped for the Hokies.
That fight got questioned when one of the best point guards in college basketball, Georgia Amoore, had to leave Monday's game momentarily due to an apparent head injury. She got clocked twice in the head the first two quarters and Hokie Nation wasn't quite sure if she was going to return. After a few possessions that felt like eternity with her not on the court, the Australian came back and then scored 22 of her 24 points the rest of the way to lead the Hokes to the impressive victory.
Adversity is going to happen during a game, but it's how you handle it that defines you. This team, led by seventh-year head coach Kenny Brooks, has been able to get in rhythm after going cold for a stretch and next thing you know, they go on an 8-0 run with ease – through tremendous ball movement and tough-as-nails defense.
It was interesting how Monday's game started. It truly felt like a track meet out there, with both teams running and gunning, as the two combined for 31 points at the first media timeout (4:26). It will be fascinating to see how No. 3-seeded LSU handles Tech and its first punch thrown, in what should be a heavyweight fight, those first few minutes into Friday's game. A game that all of Hokie Nation will be watching.
Virginia Tech Athletics