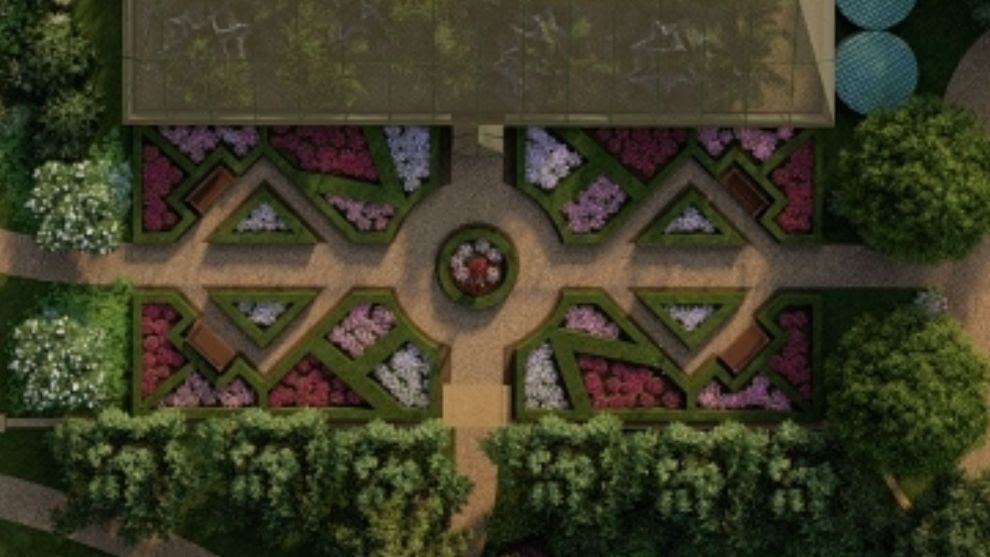 BLACKSBURG – Hahn Horticulture Garden, located on the Virginia Tech campus, will be hosting a trio of garden talks this spring, with subjects ranging from new structures at the garden to a campus tree walk.
On Wednesday, March 22 at noon, Hahn Horticulture Garden Director Scott Douglas will be reviewing the long-range plan for the Garden, which includes several new structures and garden spaces. He will also discuss naming opportunities and other ways supporters can support the growth of the Garden. 
On Wednesday, April 19 at noon, there will be a Plant Sale preview of HHG's annual plant sale. Patrons can come learn about some of the plants that will be on sale at the plant sale, which starts the following morning (Thursday, April 20). No plants will be sold or put on hold on Wednesday.
On Wednesday, May 3 at noon, there will be a Campus Tree Walk with the Virginia Tech Campus Arborist Jamie King. 
"This walking tour will depart from the Garden and will travel through the Virginia Tech Campus," the HHG announcement reads. "Wear comfortable and your sunscreen!"
The Garden will provide parking passes to guests who attend the educational events.
Also, the HHG Monday Night volunteer sessions will be kicking off soon. The volunteer group meets in the parking lot area and begins a walk-around with the horticulturist at 5:30 p.m. 
"Work usually wraps up by 7:30 p.m. and involves a lot of weeding, pruning, planting, and more weeding," according to HHG. "This group helps with the small details that make the garden look so nice! Everyone is welcome, even if you don't have a lot of experience."
Anyone who would like to be added to the volunteer email list, please email at vtgarden@vt.edu.
News Messenger staff report