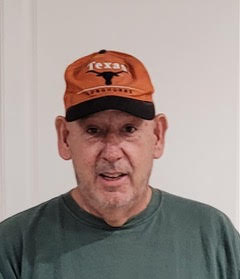 On Saturday, Oct. 14, Eric Taylor Gregory, 67, finished his battle with colon cancer. 
He moved to palliative care on Friday and passed peacefully the next morning holding his wife's hand as the solar eclipse started over San Antonio, his hometown. Eric was a caring and supportive husband and father who loved his family well. 
He was a successful architect and worked on many beautiful buildings including the Eric Carle Museum of Picture Book Art in Amherst, Mass. An incredible chef, scale model railroader, and model builder (or collector of enough unbuilt models to open his own store), he enjoyed creating and sharing with others. He had a quiet demeanor with a wonderful wit and he will be dearly missed. 
He is survived by his wife, Kitty; two children, Savanna and Sean; and three grandchildren, Asher, Eden and Harper. He had a Service of Death and Resurrection on Thursday, Oct. 19, at 2 p.m. at the Blacksburg Methodist Church, which was followed by a fellowship gathering. "But our citizenship is in heaven. And we eagerly await a Savior from there, the Lord Jesus Christ, who, by the power that enables him to bring everything under his control, will transform our lowly bodies so that they will be like his glorious body." Philippians 3:20-21.