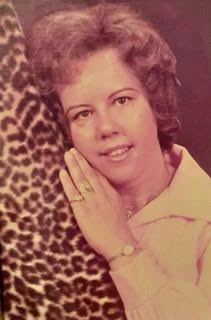 Freeda Linkous, 83, of Blacksburg, went to Heaven on Dec. 16, 2021.
She was preceded in death by her parents, McKinley and Kate Linkous;her  sisters, O'Dell Garigliano and Janet Simpkins; and her brothers, Robert Linkous and Donald Linkous.
She was a longtime member of the Blacksburg First Church of God. Freeda retired from the VA Tech Bookstore after more than 45 years of service.
She loved spending her evenings sitting on the porch with her sisters, Linda and Janet, after they had all retired. She filled everyone's lives with love, laughter, and funny faces for many years. Freeda lived her 83 years as a woman of God and loved her family. Through her battle with dementia, we all enjoyed caring for her and shared many laughs, endless love and now many tears.
She is survived by her sisters, Linda Elliott and Peggy Jo Sawyer; her nieces and nephews, Rodonna Elliott, Betty Elliott, Sammy Elliott, Benny Simpkins, Jimmy Elliott, Brenda Richardson, Judy and Lou Ferguson, Teresa Wetzel, Roger Dean Linkous, Kathy and Pat Hoover, Harold and Kim Sawyer, Tim and Betty Sawyer, and Roger and Jessie Simpkins; special caregivers Katie Elliott, Brittany Bain, Hope Roop, Amanda Bain, and Emma Whitlock; special friends Linda Pittard, Barbara Hamblin, Claudia Oliver, Rosemary Jones, Celia Hardwick, the Baby Whales, and Alice Noblin.
There are many other loved ones who have gone on before her.
Services were provided by McCoy Funeral Home on Thursday, Dec. 23, 2021, in the McCoy Funeral Home Chapel. Interment followed at Roselawn Memorial Gardens, Christiansburg.