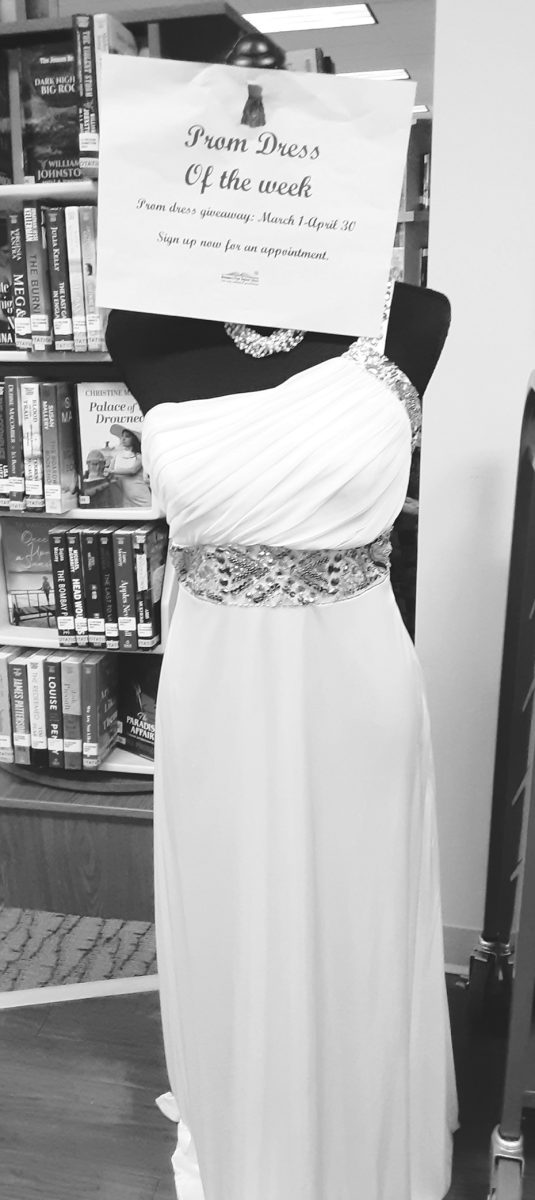 Lori Graham 
Contributing Writer
Meadowbrook Public Library has been collecting new and gently used prom dresses since 2012, providing a no-cost option to the students of New River Valley and beyond.  
The event originally started out as a one-day program where local students could receive a free prom dress. When the pandemic hit, high school proms, along with the library's prom dress collection program, had to take a hiatus. As school activities began to return to normal, the library decided to have students come on their own by making appointments, which has proved to be a better process for everyone. Students may simply call the Meadowbrook Library and make an appointment with a staff member, allowing for at least 45 minutes to select a gown from the variety of sizes, styles, and colors available.
"The staff and community here are just wonderful and it is for all of the New River Valley, and even some people come from outside of the NRV," said Director of Meadowbrook Library, Cindy Minnick. "If they want to make the trek here, we will show them the dresses we have." 
Interested students that arrive for their appointments will find dresses neatly arranged on rolling racks and identified with their sizes. There are closed rooms provided for trying on dresses, and if a student has dress shoes that they want to try on with the dress, they are encouraged to bring them. 
"The community has been so wonderful about donating the dresses," said Minnick. "We have gone out in the past and purchased some at consignment stores. Last year we had A Little Bit Hippie and Paparazzi Bling that donated jewelry."
The cost-free program is not based on income. 
"We feel if the young ladies want to come and they need a dress, they can spend their money on something else," said Minnick.
Collections are accepted all year long, not only during prom season. The library is hoping to expand their options for men's suit coats, dress pants, and other men's formal wear as well. All donations should be new, gently used, and preferably match with recent clothing trends. 
Students can make appointments by calling (540) 268-1964 until the end of April, but as there might be a few proms into May, students should contact the library if they are still in need of a dress. Monday-Sunday appointments can be made during library hours; Monday-Thursday, 10 a.m.- 6:30 p.m., Friday 10- 4:30 p.m., Saturday 10- 4 p.m., and Sunday 1- 5 p.m.