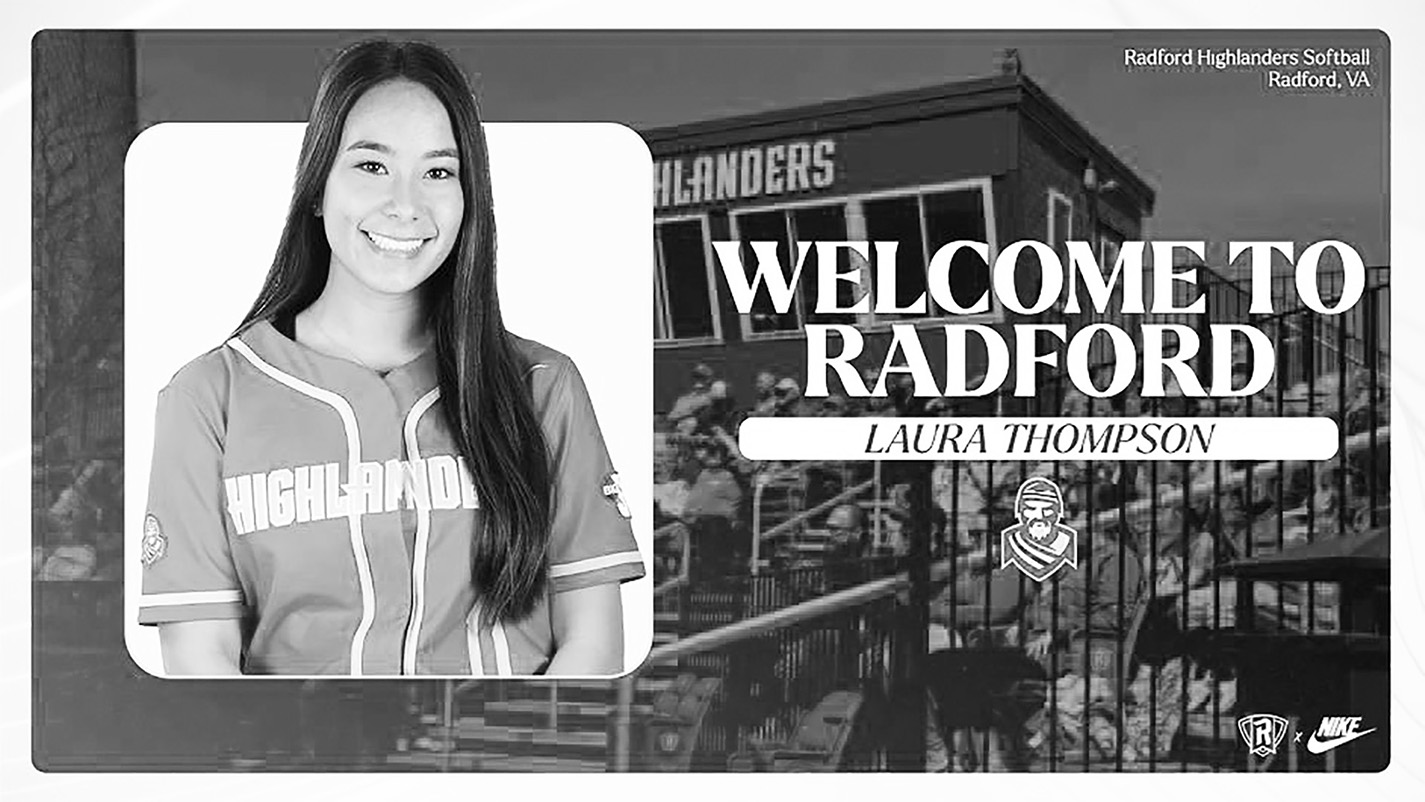 The Radford softball program announced Thursday afternoon that former Radford player Laura Thompson will join the team's coaching staff for the upcoming season.
Thompson joins the Highlanders after a successful graduate season with the team. Earning all-academic honors and coming just short of the scholar-athlete of the year award, Thompson played a key role in the Highlanders defensive and offensive production. Her .325 average and .816 OPS both ranked second on the team and she was just one of two Highlanders to start and play in every game. 
Before joining the Highlanders last season, Thompson had spent four years amassing an incredible career at Concord. Thompson played under head coach Alisa Tasler at Concord, before Tasler came to coach the Highlanders beginning with the 2022 spring season. Thompson brings a wealth of experience to the Highlanders and will serve a vital role in continuing the success of the program.
Radford University Athletics