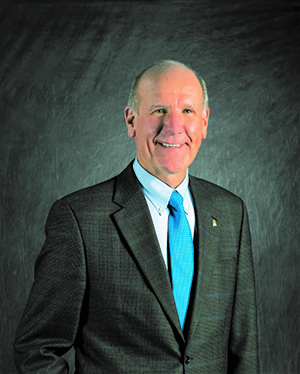 Food City, which has a supermarket at 1701 Tyler Ave. in Radford, Friday was presented the Employer of the Year award from the Council for Exceptional Children Division on Career Development and Transition (DCDT) during a virtual awards ceremony.
"I'm humbled and honored to accept this distinguished award on behalf of our entire Food City team, particularly our store managers and human resource coordinators," said Steven C. Smith, Food City president and chief executive officer. "They all work diligently to ensure we provide every opportunity possible to enable our associates with disabilities to become an integral part of our team. They do such a great job and mean so much to our company and our customers,"
Food City was nominated for the award by a committee that said the supermarket chain topped the list for everyone.
DCDT's Employer of the Year award has been given since 1989 and is presented to an employer or business that has shown remarkable commitment to promoting or providing employment opportunities to students with disabilities. DCDT's mission is "to promote efforts to improve the quality of and access to career/vocational and transition services, increase the participation of education in career development and transition goals, and to influence policies affecting career development and transition services for persons with disabilities."
DCDT members represent special education teachers, administrators, family members, service providers and researchers.
"Food City has a commitment to youth and adults with disabilities, as is evidenced by the wonderful associates working in their stores across the region," said committee member Dr. Dawn Rowe of East Tennessee State University. "In learning of this honor, Mr. Smith humbly said 'it's not about me, it's about all of our associates working to make a difference in our community and the lives of those we serve.'"