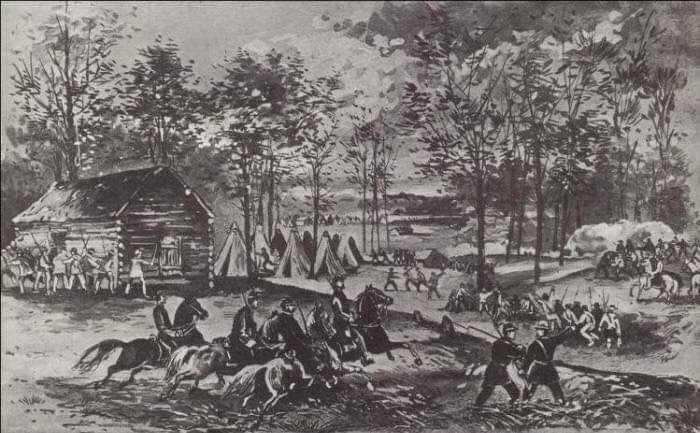 Glencoe Mansion's "This Day in Wharton History" posts interesting information about Radford and the Wharton family each Tuesday, highlighting the Wharton letters and learning what Gabe and Nannie Wharton were doing and thinking on this day in the 1860s.
"We have talked before in this post series about how Civil War officers would often return home or have their families join them when they were nearby and there was a lapse in the fighting," the post reads. "Gabe's letter from August 29, 1863 demonstrates two issues with this practice. 
First, after spending time with Nannie from August 18-28, he was no longer sure of what was going on around the camp. He wasn't sure if "the enemy had escaped and we will have to march" or "the enemy have re-inforcements… and turn again upon us." Second, he then goes on to talk about bringing Nannie to visit him after this march, but he doesn't know where yet. So, he isn't sure where or when he will be able to call for her."
To read the rest of Gabe's letter, visit Glencoe to get a copy of "The Whartons' War." Glencoe's Gift Shop is open 10 a.m. – 4 p.m. Wednesday to Saturday and 1-4 p.m. Sunday.
Radford News Journal staff report