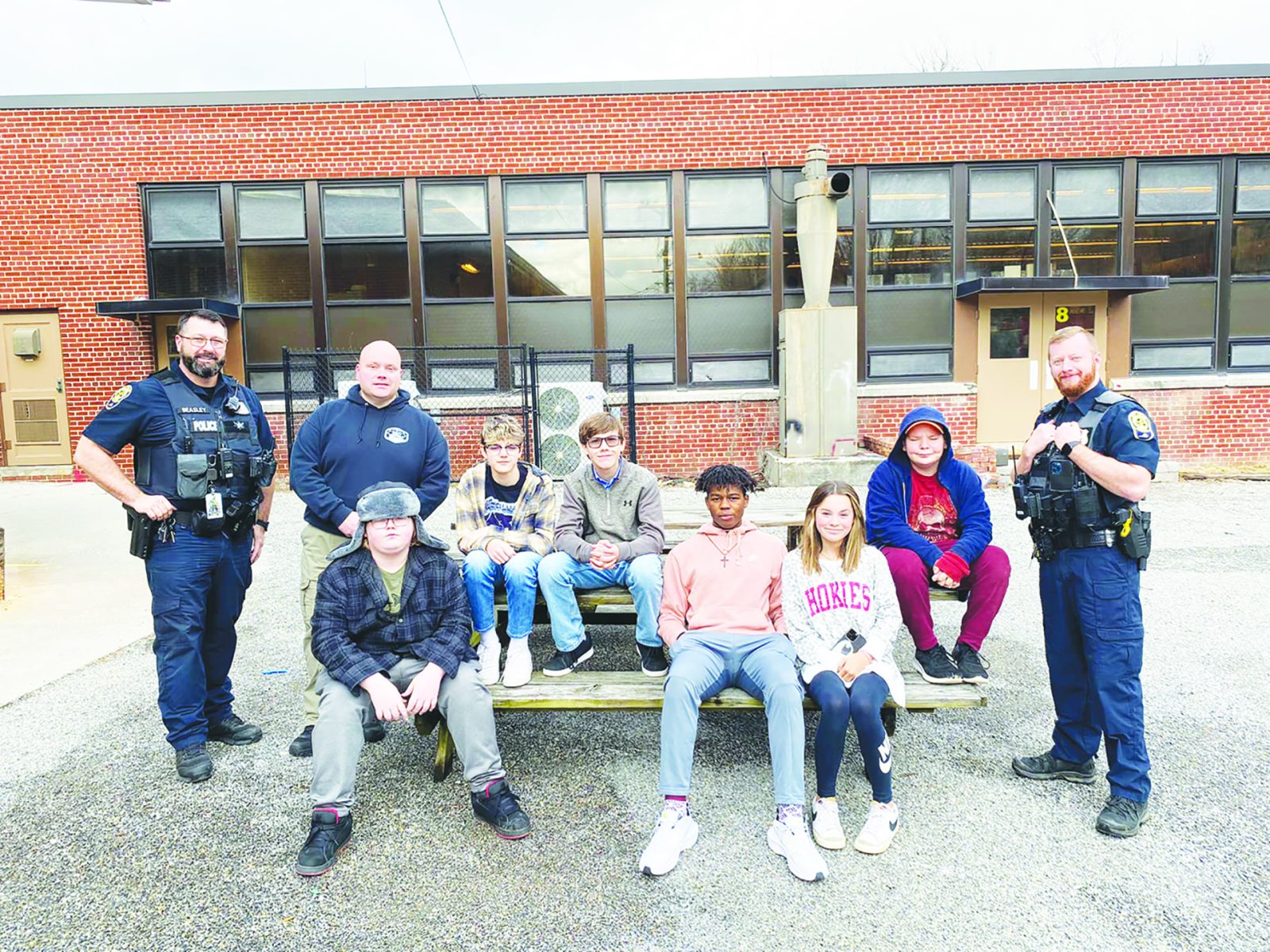 RADFORD – A group of eighth graders at Dalton Intermediate School recently became the first graduates of the Radford City Police Department's first Junior Police Academy.
"This picture represents opportunity, growth, commitment to our youth, and community," the department's Facebook page said of the photo of the graduates and officers involved in the academy. "At the beginning of August, we had the privilege to collaborate with Radford City Public Schools to develop a Junior Police Academy for eighth graders. 
"Over the last couple of months, the Junior Police Academy covered various topics related to law enforcement that included investigations, evidence collection, fingerprinting, community engagement, report writing, traffic enforcement, radar, defensive tactics, animal control, record management, telecommunications, and more. 
"They even embarked on several field trips and had guest speakers from state and federal agencies and community members," the message continued. "We look forward to the next school year to share the same experience with a new group of students wishing find out more about law enforcement."