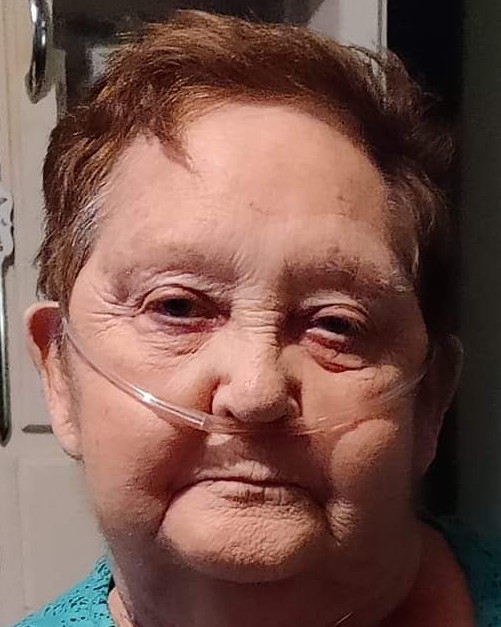 Edna Elizabeth Hall Jones, 80, of Radford, formerly of Old Town, Fla., passed away on Saturday, Dec. 3, 2022. She resided in Old Town with her husband, Victor, for 28 years. Edna came into this world in 1942 in Comer's Rock, Va. She loved quilting, knitting, sitting on the porch with family and friends, and her fur baby cuddles. She was preceded in death by her parents, Walter Ernest and Nellie Elizabeth Hall; her brother, Bobby Hall; and her grandson, Chase Landon Jones.
Survivors include her  husband, Victor Jones of Old Town; a daughter, Becky Jones of Radford; sons and daughters-in-law Tim Jones of Lenoir, N.C., Kenny and Kim Jones of Thaxton, and Shon and Melissa Jones of Lenoir, N.C.;a stepson, Woody Jones of Florida.; grandchildren and their spouses Chad and Amanda Jones, Sarah and Todd Ray, "Lil'" Victor Jones, "Lil'" Kenneth and Karolina Twigg, Brittany and Tom Deely, and Jacob Jones and Lacy Baker; great-grandchildren, Micah Ray, Destiny Ray, Charity Ray, Madalynn Twigg, Mallory Twigg, Orion Twigg, Natalie Twigg, Isabella Deely, Kenny "Boo" Collins, Darian Jones, Kris Smith, and Ariel and Dewey Perkins; and many other relatives and friends. 
Services will be held at a later date.
The Jones family is in the care of Mullins Funeral Home & Crematory in Radford.