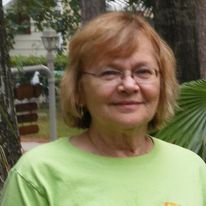 Delores Southerland Neal passed away at her home on June 19, 2022, after a courageous battle against lung cancer. 
Delores, known to her family and friends as Deedee or Dee, is survived by her husband, Billy Neal; her two sons, Jamie and Tim Lytton and their spouses; a brother, David Ford and his  wife, Violet; a sister, Bertie Belvin and her husband, Jim Belvin; five grandchildren, Cain Cooper, Jennifer Chauhan, Tabitha Smith, Zack Lytton, and Olivia Montaro; two great-grandchildren, Mason and Maelyn Lytton; and a number of nieces, nephews, and cousins.
Dee was preceded in death by her parents, Clarence and Eliza Southerland; and a sister, Isabelle Rhodes.
Dee was an active member of the Gospel Light Baptist Church, and she enjoyed spending time with members of her church family and with a number of close friends. She was an avid gardener and a lover of "fur babies".
The family is grateful for the dedication and care given Dee by Tammy Akers, who spent innumerable hours tending to Dee's needs, and to the Good Samaritan Hospice that cared for her during the latter stages of her illness. Special thanks are extended to Melinda Bland for her continuing love and support.
A private family burial was held at the Southwest Virginia Veterans Cemetery in Dublin.
The family was in the care of Mullins Funeral Home & Crematory in Radford.