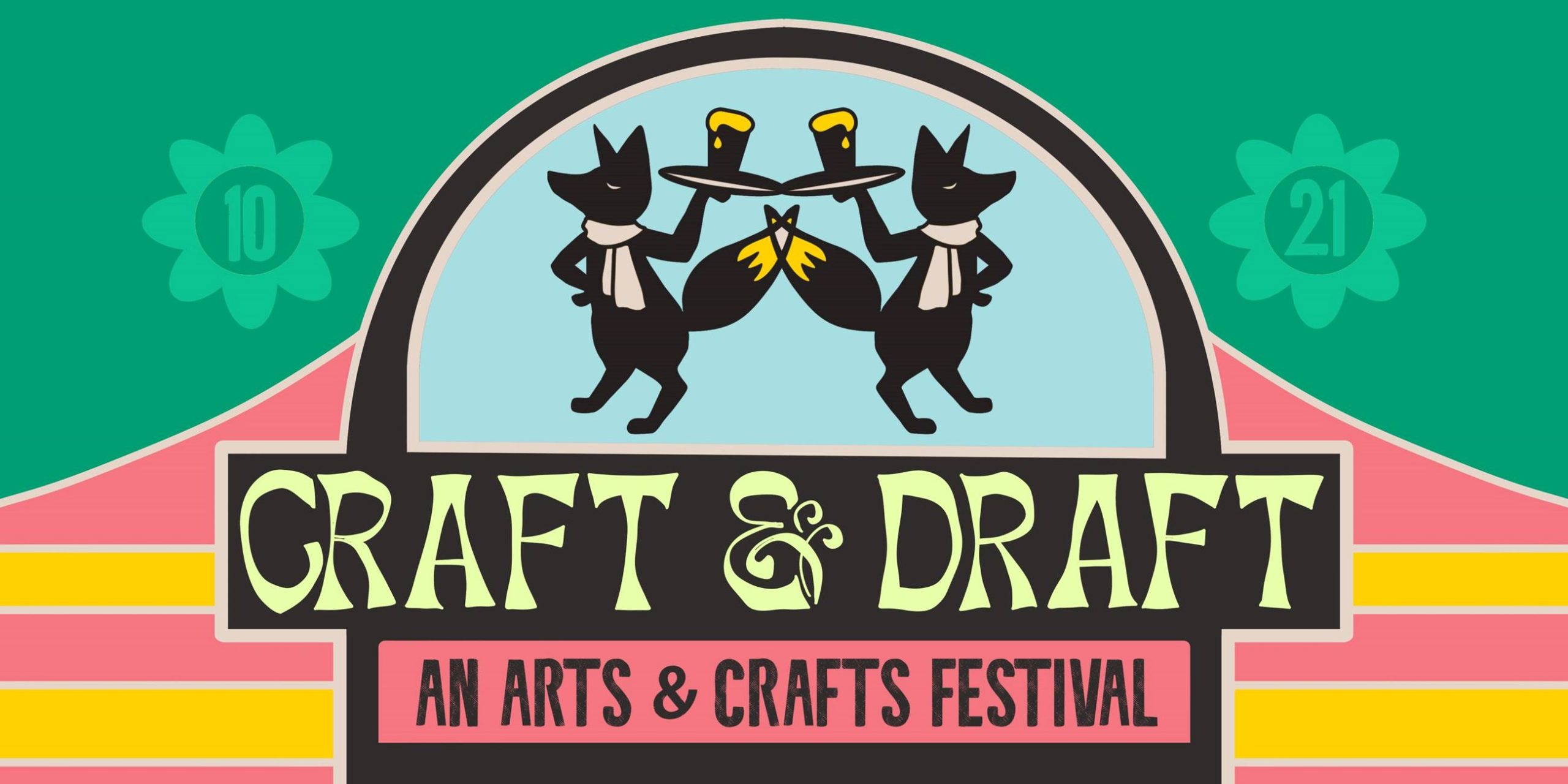 RADFORD – Craft & Draft is set for Saturday, Oct. 21 in the Glencoe Mansion field, bringing artisans, crafters and makers together to sell their wares, along with live music, food and beverages.
The festivities are scheduled for 11 a.m. – 6 p.m.
"Craft & Draft is a handcrafted marketplace with a festival flair," say organizers, "celebrating eight years in Radford. The event is organized by local non-profit MountainTrotter Arts and a "dedicated group of volunteers."
Mountain Trotter Arts describes the event like this:
"This festival started with a handful of dedicated and eager volunteers who wanted to see a street-style festival in our small city. Craft & Draft features modern & indie handcrafted vendors from all over our region.
Along with a large variety of artisans, crafters and makers, Craft & Draft rocks out all day long with live music, keeps you hydrated with a variety of local & semi-local craft-beer and keeps your belly full with local food trucks. Our event is free, family friendly, and dog friendly- we're here to celebrate the amazing vendors – the artists, photographers, jewelry makers, creators, musicians, chefs, you name it – all high quality and completely unique and original. Our events are inclusive to all.
Beyond crafting and drafting, we are proud to give back to our community. Each year, Craft & Draft chooses a local non-profit or charity to benefit. We're proud to say in the seven years of Craft & Draft, we have given back $6,000 dollars! Last year's recipients was the Radford Animal Shelter – we were honored to present them with a $1,000 check – all with the help of your help and donations.
Our goal is to bring quality hand-crafted goods straight to you – our neighbors – and to have an enjoyable shopping experience while showcasing the value of the creative spirit. Never forget: A handmade item is made with love, with heart, with joy and is simply irreplaceable."
Radford News Journal staff report