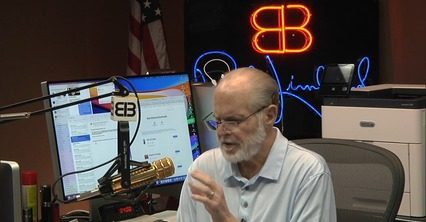 Virginia Tech assistant professor Megan Duncan, a media expert whose research focuses on news credibility, political news and digital news audience engagement, says conservative radio talk-show host Rush Limbaugh was "a trendsetter and an extremely polarizing figure" whose talk show ushered in a new generation of people flipping their dial over [to AM radio] from the music stations."
Duncan said Limbaugh "found success in his career by positioning himself as the alternative to mainstream news and developing relationships with audiences that felt personal – and often offensive. His show sounded nothing like public radio and other news radio shows."
The conservative talk-show host died Wednesday of lung cancer. He was 70. USA Today reported that his death was confirmed by his wife, Kathryn, at the beginning of Limbaugh's radio show, from which he had been absent for almost two weeks.
Some media analysts credited him with saving AM radio.
Duncan recognized what a polarizing figure Limbaugh was when she said "regardless of how fact-based my comments on him are, half will think I'm understating his impact on politics and partisan media and the others will think I'm being too soft on his misogyny, racism, and homophobia. He introduced words into the lexicon from "Dittohead" to "soccer mom" to pithy, gross insults. And, their prevalence in kitchen-table conversations spoke to the true power he had to command audiences and influence public opinion.
"I think he'll most be remembered by his listeners as someone who explained the world of politics in a way that engaged him," Duncan said. "I think he'll be remembered by the people who were targeted by his insults and ideological rhetoric as someone who raised the temperature on political bigotry."