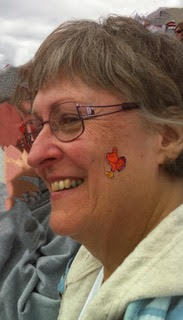 Our dear mother, Karen Marie Collier, sadly passed away on Nov. 8, 2023, at the age of 78.  
She was a wonderful mother who was always there when we (and others) needed her.  She also had many friends and was a well-loved member of the community in Blacksburg.
She was born and raised in Downers Grove, Ill. where she met and married the late Earl Roger Collier, Jr. and relocated to Blacksburg in 1984.  She is survived by her three children, Leslie Collier, Brad Collier, and Cheryl (Eddie) Parsons; five grandchildren Erin, Michael, Megan, and Alexis Collier and Justin Scott; four great-grandchildren; and her two brothers Norbert and Raymond (Susan) Screbant.
Funeral services were conducted at St. Mary's Church in Blacksburg on Saturday, Nov. 11, 2023.  In lieu of flowers, memorial contributions may be made to the American Cancer Society or American Heart Association.