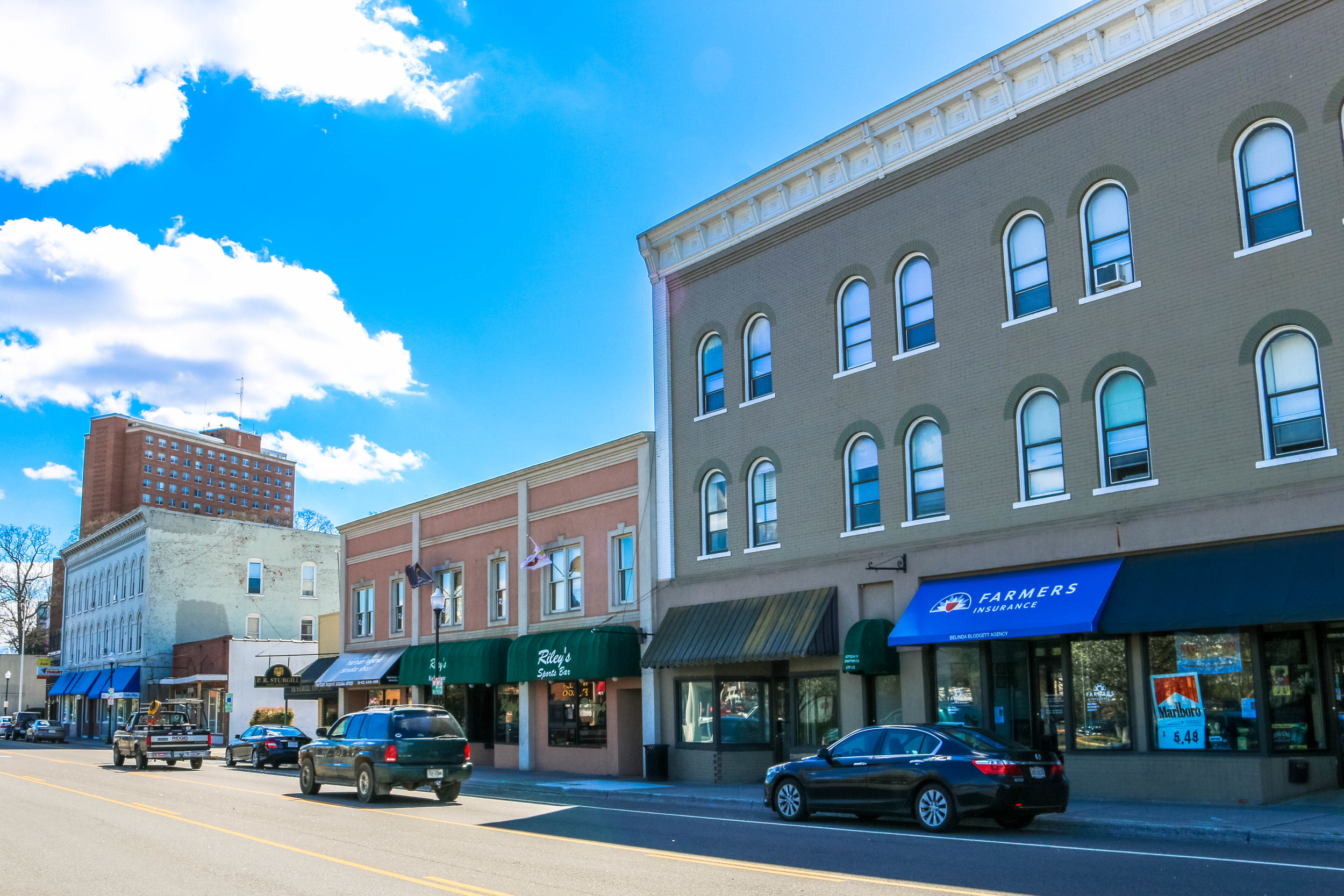 RADFORD – The City of Radford taking the next step in the East Main Street Downtown Business District Revitalization Project, looking for consulting work from architectural and engineering firms.
In October, the Radford City Council and city staff were presented with the plan, created by the New River Valley Regional Commission with design assistance from Mattern and Craig and Cooper Carry.
The plan is "a study of the business district from Tyler Avenue to Harrison Street," according to the City of Radford. "Elements of the project include streetscape design, parking, building façade concepts, traffic calming, lighting, way-finding, signage, pedestrian safety, as well as the use of public spaces."
Now the city is seeking "expressions of interest" from consulting architectural and/or engineering firms who "wish to be considered to provide on-call professional services for the City of Radford." 
The Request for Proposals indicates the selected firm(s) will "support City staff with the implementation of a variety of high-quality downtown improvements, including but not limited to the following: pedestrian facilities, outdoor dining and retail enhancements, community gathering spaces, streetscapes, public utilities, traffic calming, signalization, lighting, wayfinding signage, and building facades. Interested firms should offer expertise in planning, engineering, architecture, and landscape architecture.
"The objective of this project is to implement strategies developed through recent local public engagement activities," the request for proposals continues. "Services may include, but not be limited to: planning perspectives, design, developing construction estimates, environmental review, land development, stormwater management, and other professional services as required to implement city plans. In addition, the selected firm(s) will be familiar with and have experience working with state and federal programs."
The plan represents an overall vision for the East Main Street business district, and any facets of it would be completed in phases with various funding streams. The full request for proposals may be obtained from the City of Radford Website www.radfordva.gov or on the eVA website https://www.eva.virginia.gov. Proposals are being accepted until 4 p.m. on Feb. 9.
Specifics of the plan can be found at https://www.radfordva.gov/DocumentCenter/View/4398/East-Main-Downtown-Plan.
– Heather Bell