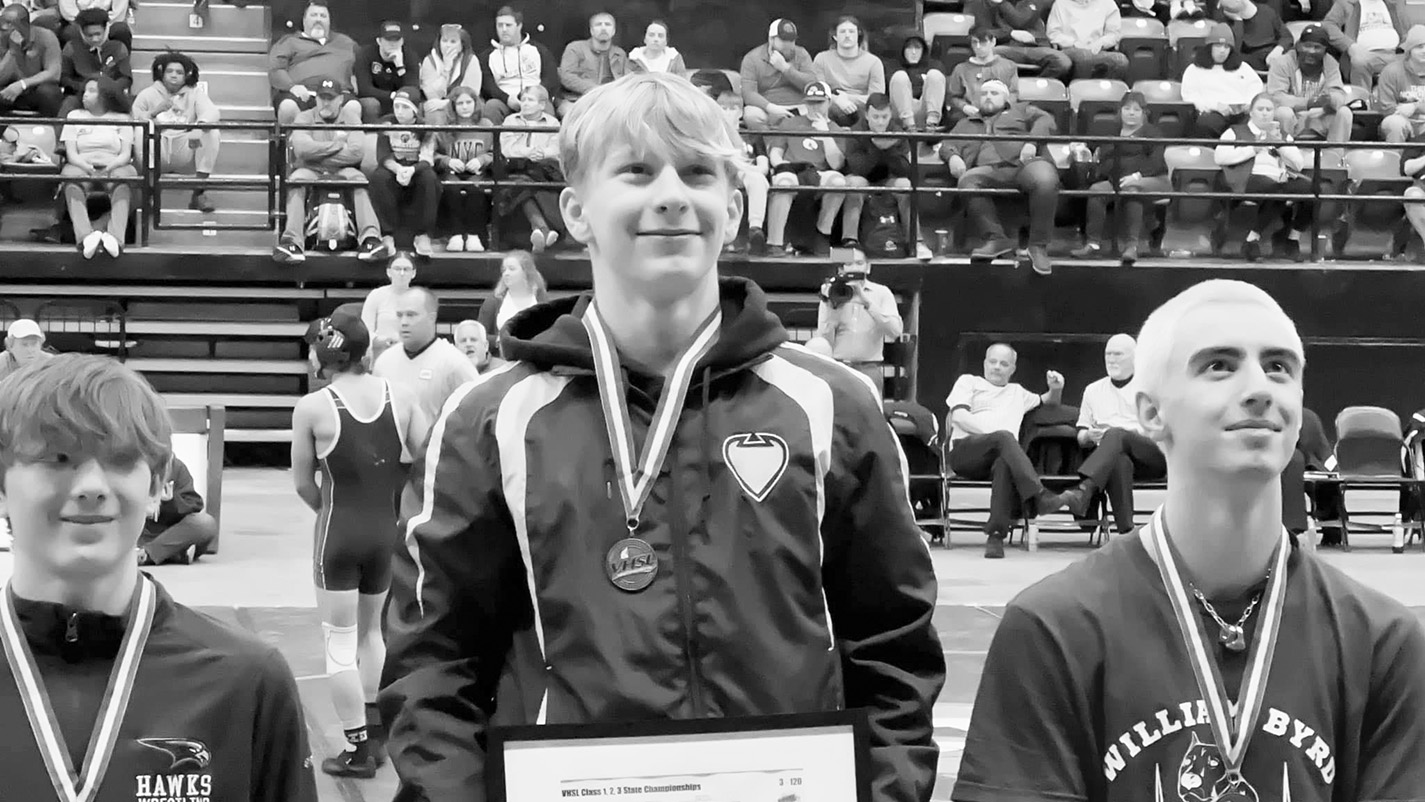 By Marty Gordon
Christiansburg freshman Brady Hand brought home a state championship from this weekend's Class 3 wrestling tournament in Salem. The 120-pound grappler was the school's only state winner.
Hand finished undefeated this season in Virginia matches and 37-4 overall in cross-state tournaments. His long-term goal is to be a four-time state champion and to wrestle at the Division I level in college.
His father, Matt, is originally from Iowa where he wrestled for the University of Iowa, one of the elite programs in the entire country. 
The 3C regional champ, Staunton River, took the Class 3 top honors. New Kent finished second. Christiansburg, as a team, was ninth. 
Other Christiansburg wrestlers:
Jake Robie fell 8-5 in his finals match to take the runner-up spot in the Class 3 150-pound weight class.
Evan Mefford got a reversal with 45 seconds left to take third place.
As a team, Radford finished sixth in the Class 2 tournament. Taven Williams was third at 150; 
Cole Martin fourth at 157, Lance Duncan third at 175, Dawson Martin second at 190, and
Charlie Davis was second at 215.