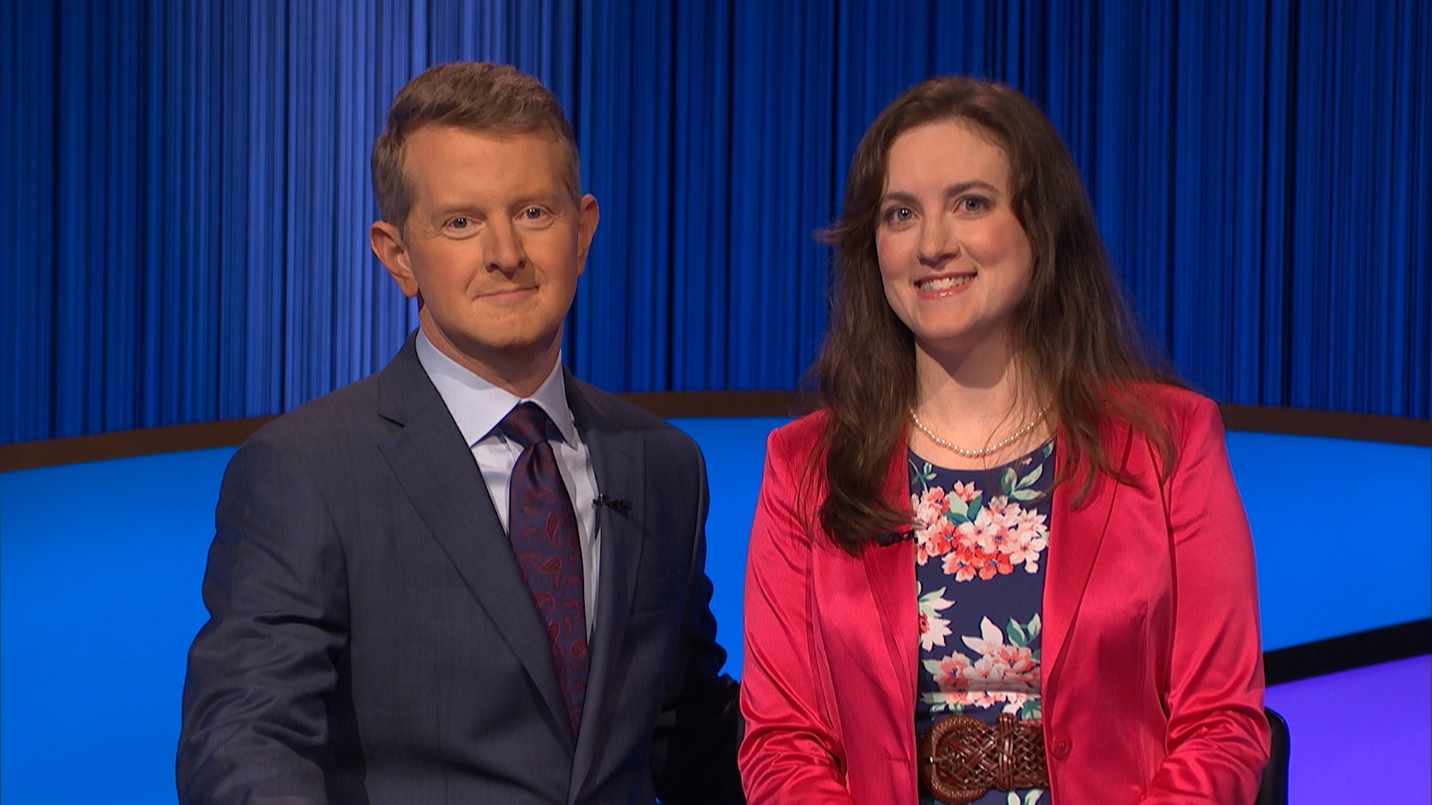 Karen Morris, of Christiansburg, appeared on Jeopardy on Wednesday, March 22.
Morris, a Virginia Tech student pursuing Doctor of Veterinary Medicine and Master of Public Health degrees, came in third on the show and won $1,000.
"With a background that includes a bachelor's degree in Spanish, time spent living in Spain, work in a financial regulatory agency across the street from the White House, singing with the Boston Symphony Orchestra and in New York's Carnegie Hall, nature studies at the Smithsonian Conservation Biology Institute, and now study toward dual degrees at the Virginia-Maryland College of Veterinary Medicine, it's little wonder how Morris is multifaceted enough in her interests and knowledge to qualify for the popular TV quiz show that began nearly 60 years ago," according to information announced by Virginia Tech.
"I'm a mixed tracker in life," said Morris, referring to a veterinary studies track that doesn't specialize on a particular animal type. "I'm a person who can't stop looking at the big picture, and at the same time, memorizing trivial facts."
Morris began the process of qualifying for the show in August 2021 by taking the "Jeopardy! Anytime Test" online. 
"Everyone should do it," Morris said. "It's just an online quiz."
Her strong performance on that test led to a proctored test via Zoom and a screen test, which qualified her to be among a pool of potential candidates chosen at random. Her number came up late this past year and she flew out to Culver City, California, for shooting in January.
Morris said "everything and nothing" was going through her mind as she stood in front of the board of categories for the first time, looking out at "Jeopardy!" host and 74-time "Jeopardy!" winner Ken Jennings.
"I was worried about buzzing," Morris said. "I was worried about just physically pressing the button properly, at the right time."
Morris said 10 "Jeopardy!" episodes were recorded in two days of filming, and she grew close to the other contestants at the studio.
"So, all those people are my best friends forever – and my mortal enemies because we're all competing against each other," Morris said. "But I think there's kind of a summer camp sense of camaraderie, like our moms just dropped all of us here, and we're all in the same tent for the next couple days. So, we're best friends now."
Submitted by Virginia Tech