Photos by Kymn Davidson-Hamley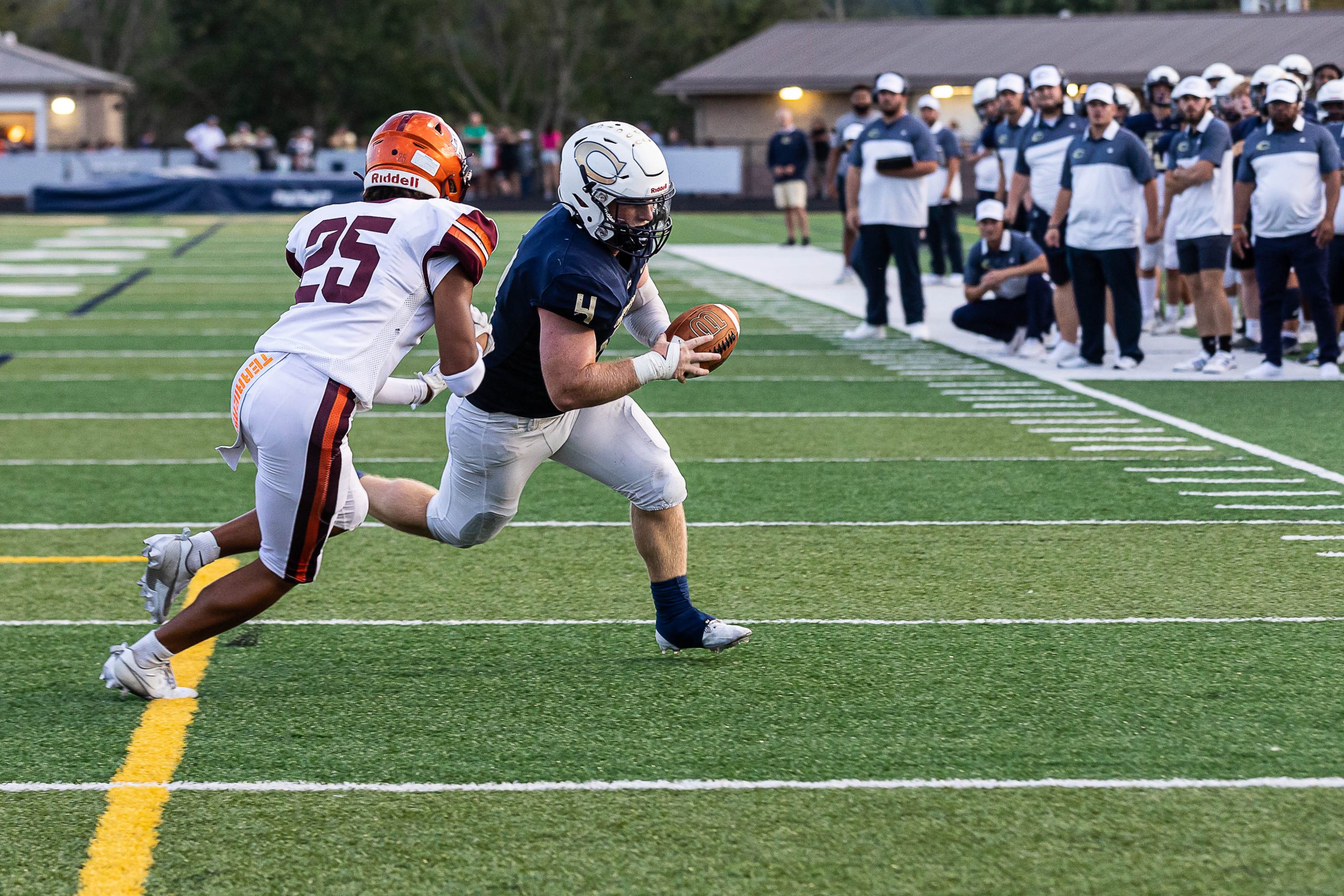 Quarterback Tanner Evans runs into the North endzone on a QB keeper scoring the Blue Demons first TD of the game. Christiansburg took the 14-10 win to move to 3-0 on the season.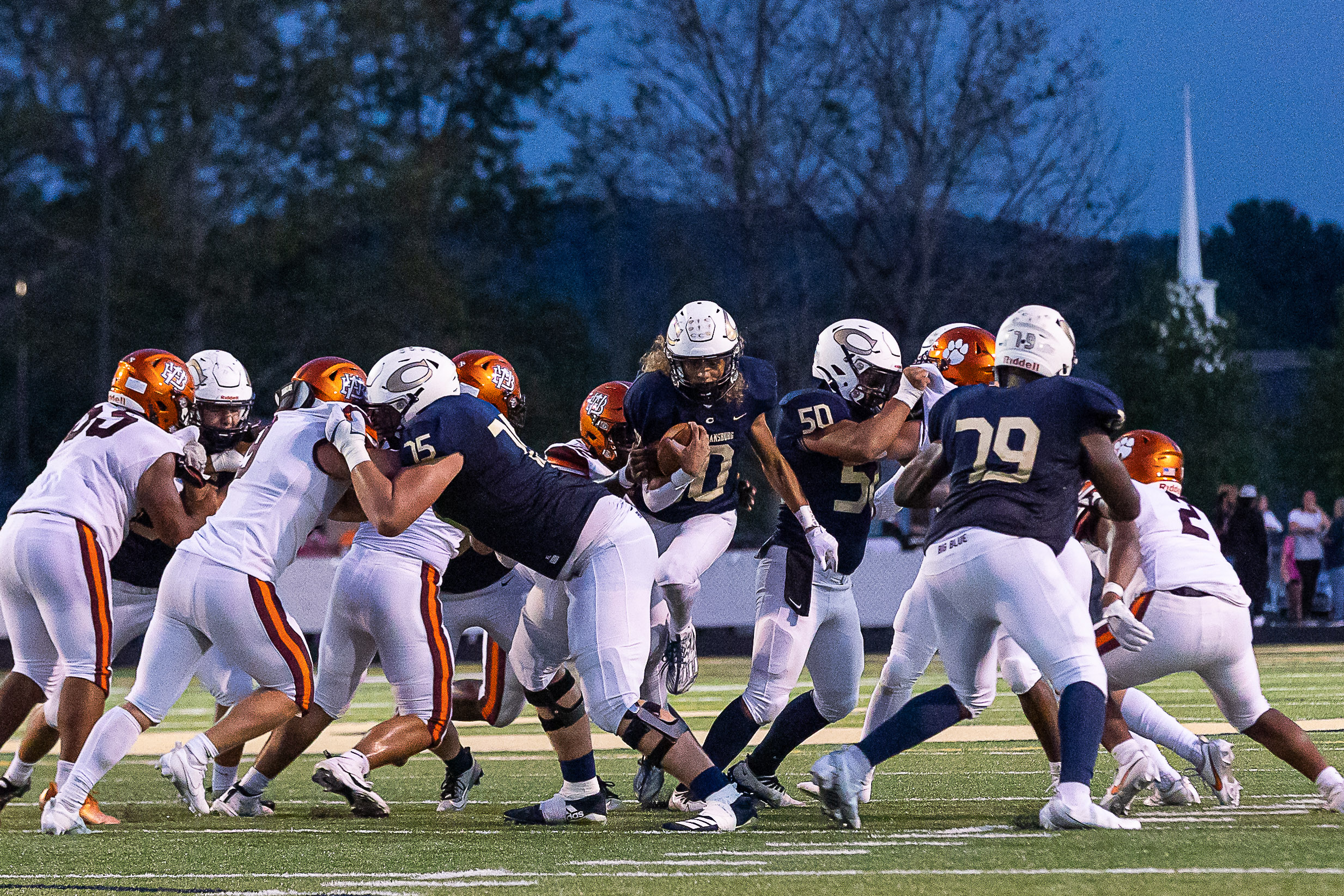 Christiansburg's sturdy lineman Carter Stallard (left), Jayden Nieves (second from right), and Jaiden Edwards (right) create a hole for Izaiah Cotto (center) to pass through.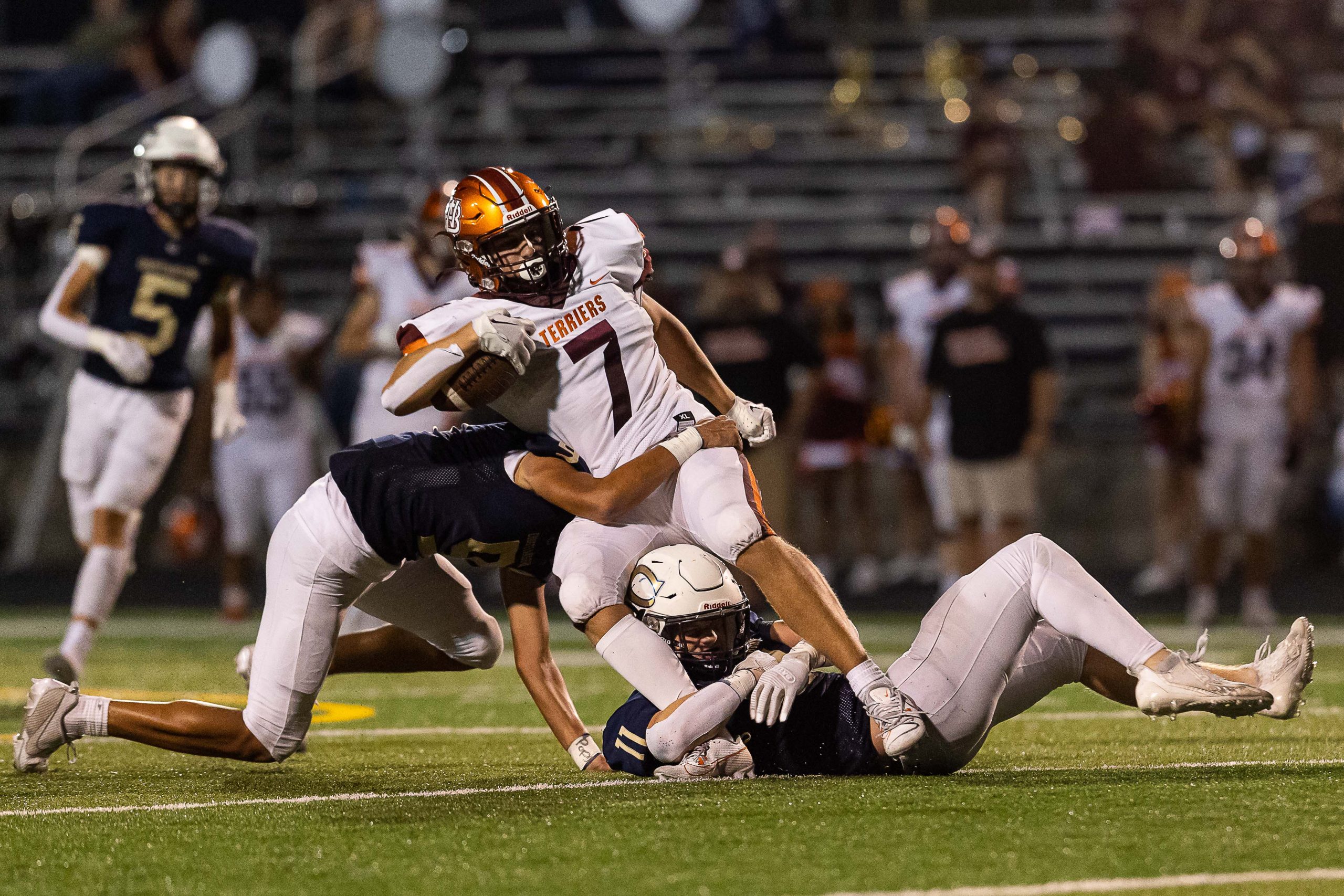 Josiah Ratley (left) and JT Thompson (right) double-team a William Byrd running back stopping the Terrier's progress.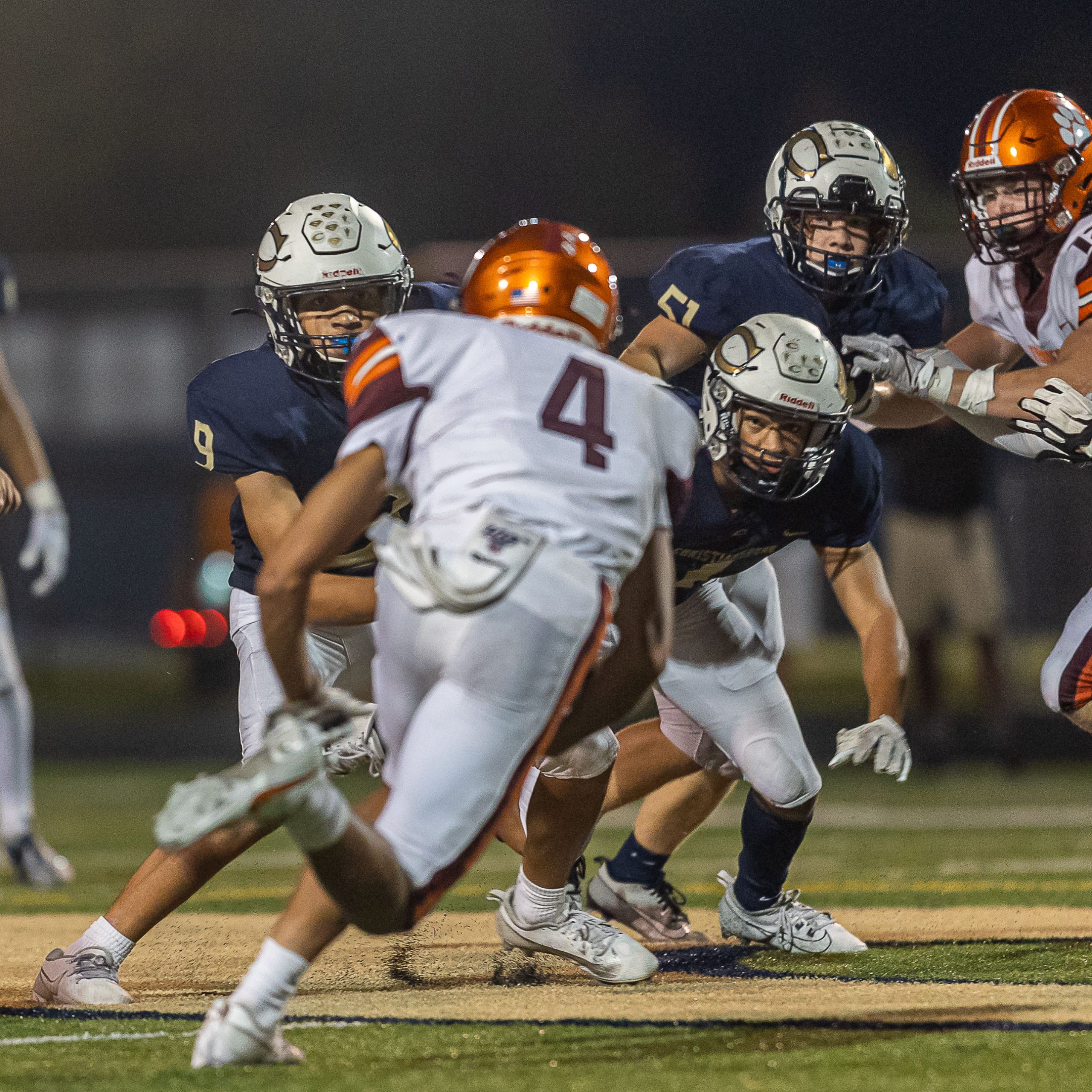 William Byrd's Quarterback faces a triple threat of Blue Demon defensemen Josiah Ratley (left), Donovan Richardson (center), and Noah Davis (right).