Photos by Kymn Davidson-Hamley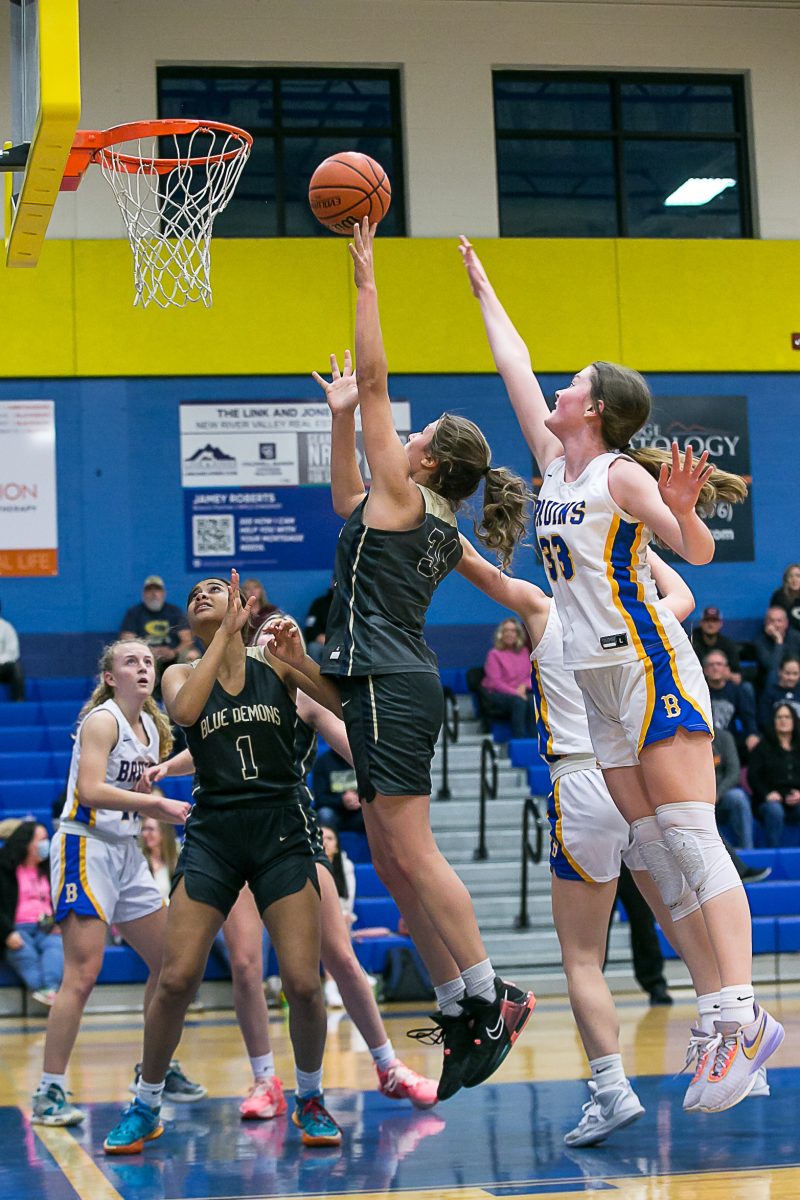 Leila Haley (left) watches as Blue Demon teammate McKenzie Harris gets past Blacksburg's Riley Price's to score Now 11-4 on the season, Christiansburg won a tight one, 45-43.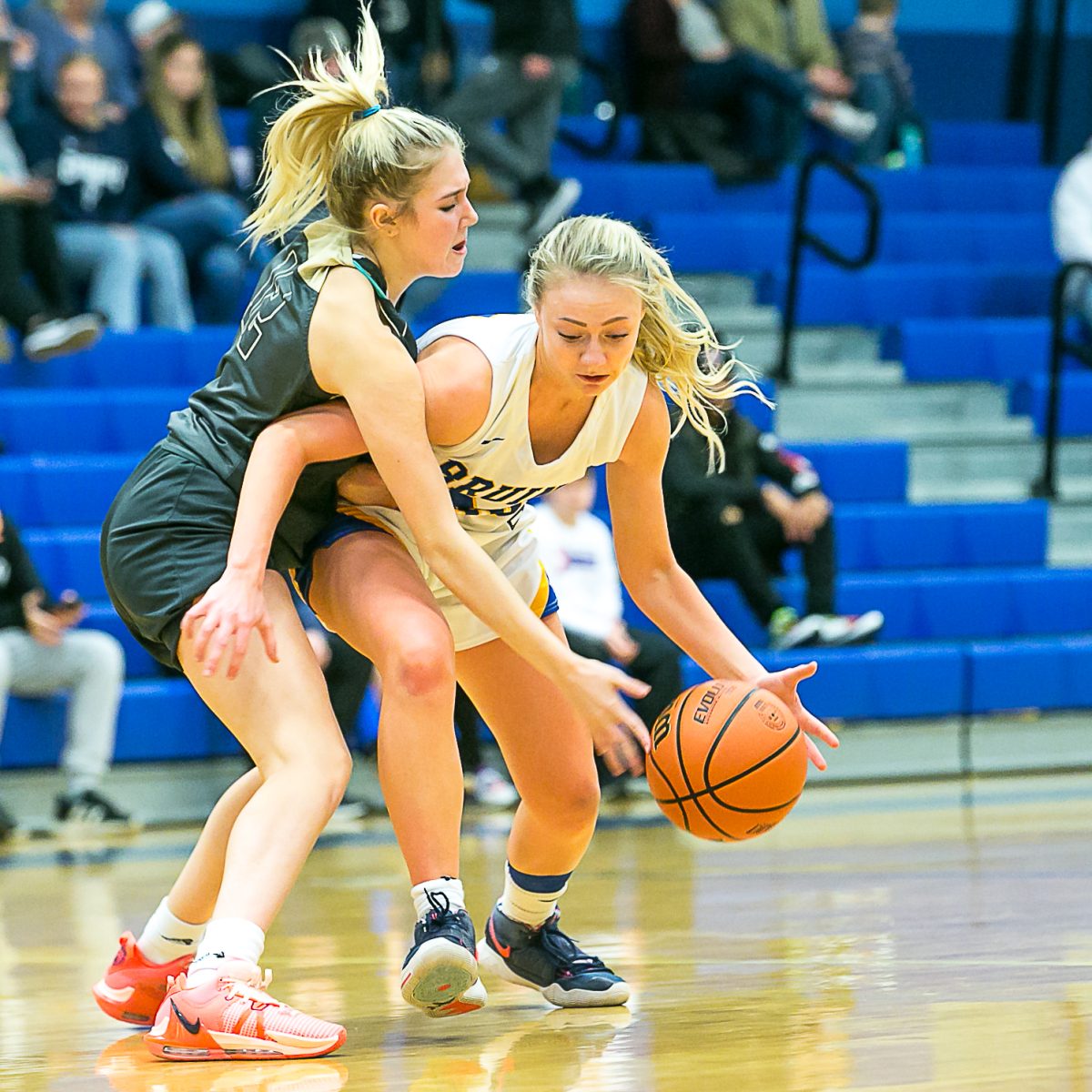 Blacksburg's Meela Santsaver-Jones (right) brings the ball up court during Friday's Battle of the Burgs' girls' contest. Jones scored 12 points in the loss as Blacksburg fell to 6-7 for the season. 
Christiansburg's Katy Hoover (center) successfully shot two free throws in the last seconds of the game to secure the win over Blacksburg. Shortly before, teammate Sathara Kane made two free throws to tie the game. Hoover scored 17 points in the win.