Photos by Kymn Davidson-Hamley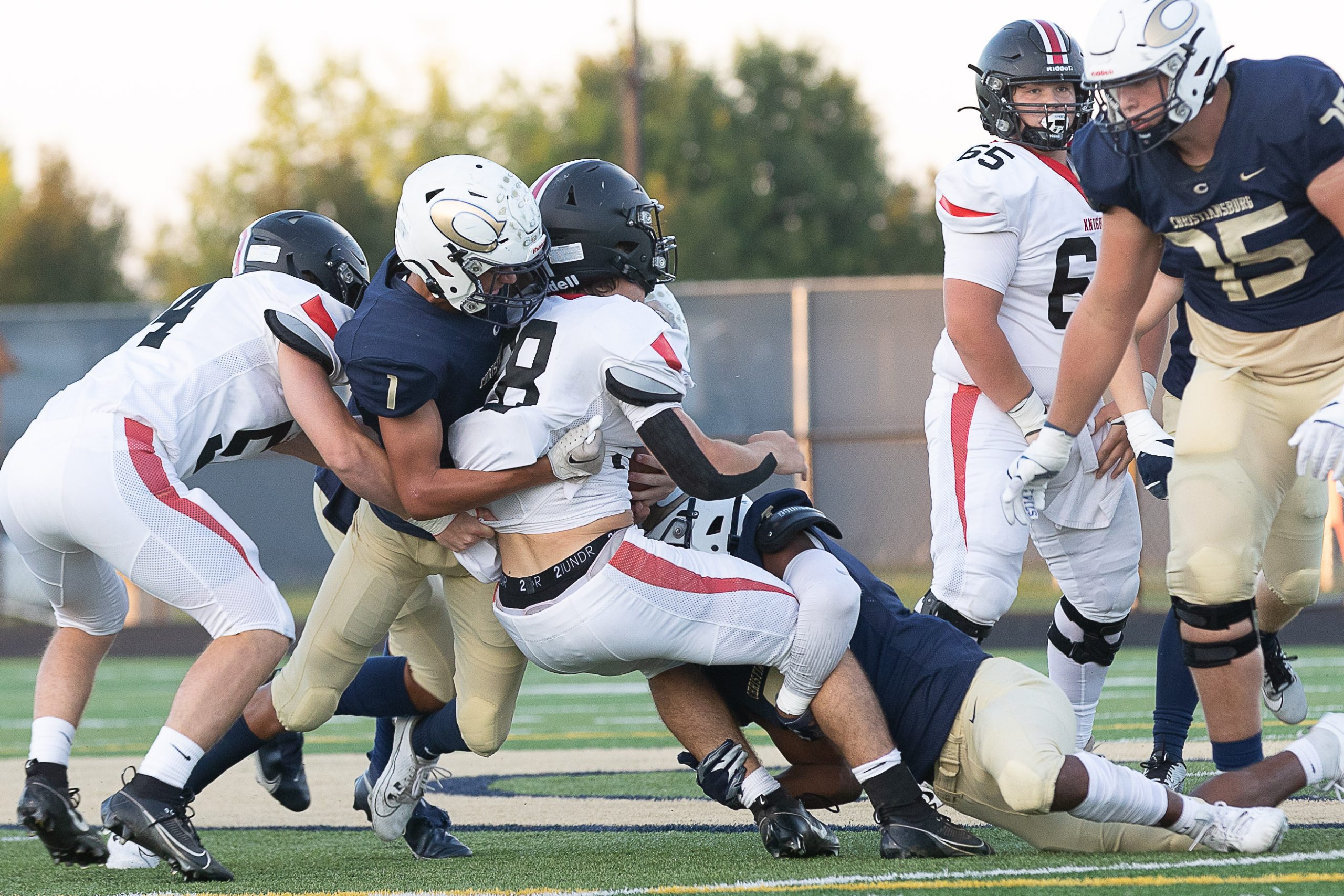 Donovan Richardson (left) and KJ Jones (right) take down Cave Spring's featured running back Jackson Steffen. Christiansburg recorded the 42-33 win to move to 4-0 on the season.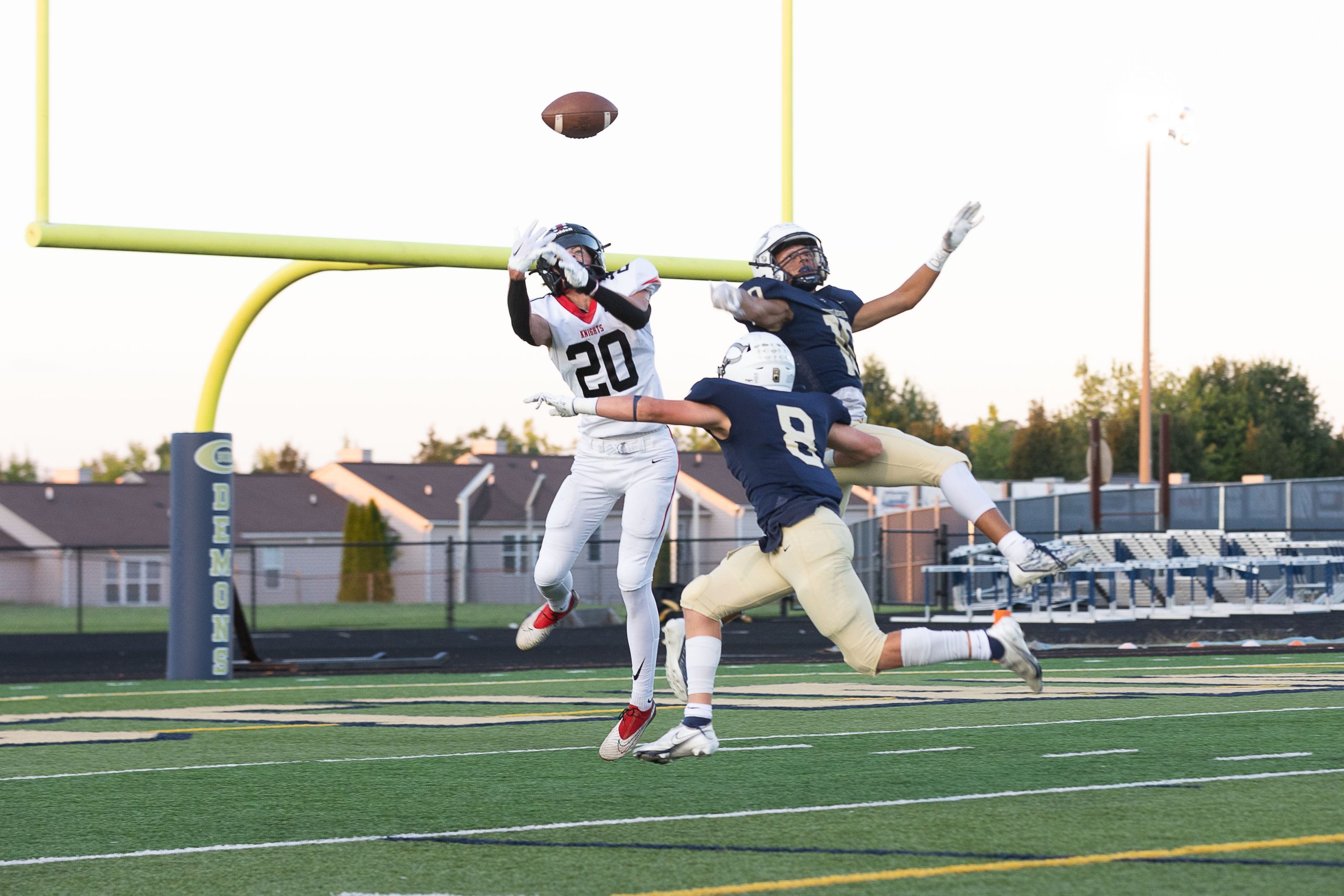 (#337) Brody Blount (center) and Izaiah Cotto disrupt Cave Spring receiver from catching a critical pass near the end zone in Friday's game.