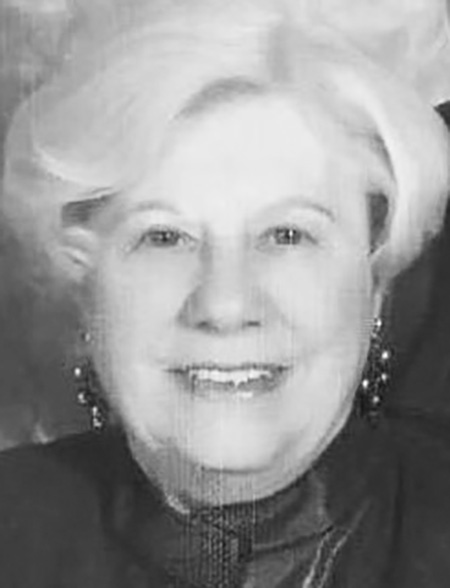 Odell Wiley Calfee, 89, rejoined her favorite Rook partner in Heaven on Wednesday, March 22, 2023. Despite her best efforts, her weary body would not allow her to remain with us any longer, and she left this world peacefully, surrounded by her loving family. 
Odell Mae Wiley was born on May 23, 1933, in Mercer County, W.Va. She began a simple, country life growing up on Bent Mountain, until her parents moved the family to Athens. There she finished school, earned her teaching degree from Concord College, and met the love (and laughter) of her life, Jack Baker Calfee. After marriage, she and Jack lived in Parkersburg and Vienna, W.Va., where they were blessed with the arrival of their three boys, and eventually landed in Radford, where they spent the rest of their lives. 
Odell led a busy life – as a mother, grandmother, and great-grandmother, Civics teacher and substitute teacher, a member of The Women's Club, Newcomers Club, and Grove United Methodist Church, and even a budding watercolor artist. She had a wide variety of interests and talents. Odell always took an active interest in current events and politics, and she felt it was her mission to spark an interest in government in her children, grandchildren, and students. She was also a true "Mother Nature," who loved flowers, gardening, and birds, and found beauty in every season.  Odell exemplified the phrase "the more the merrier," and truly loved large family gatherings where she would best show her love for everyone through cooking, whether it was a big Southern breakfast with eggs, biscuits and sausage gravy, or a traditional Thanksgiving dinner with all the trimmings. She celebrated every holiday with decorations ranging from whimsical to elegant, and eagerly awaited our reactions to them when we arrived. Odell's spirit will surely live on in her family's future holiday gatherings, the landscapes she beautified at each of her residences, and the students and friends she inspired with her humor and dedication to learning. 
Odell Calfee was preceded in death by her parents, Henderson Stewart Wiley and Glady Kessinger Wiley; siblings James Wiley, Danise Bauguess, and Minnie Blankenship; and her beloved husband, Jack Baker Calfee. 
She is survived by her sons, Kent Calfee (Rhea), Scott Calfee (Cindy), and Todd Calfee (Kathy); eight grandchildren, four great-grandchildren, and countless other family members who loved her and will miss her larger-than-life personality. The family would also like to thank Amy Coleman and Jeannie Grant for the loving care and companionship they provided Odell the last few years. 
A memorial service will be held on Sunday, April 23, 2023 at Grove United Methodist Church at 2 p.m. Reception immediately following the service.  In lieu of flowers, Odell requested that donations be made to Grove United Methodist Church, 1020 Tyler Avenue, Radford, VA 24141.
The Calfee family is in the care of Mullins Funeral Home and Crematory in Radford.