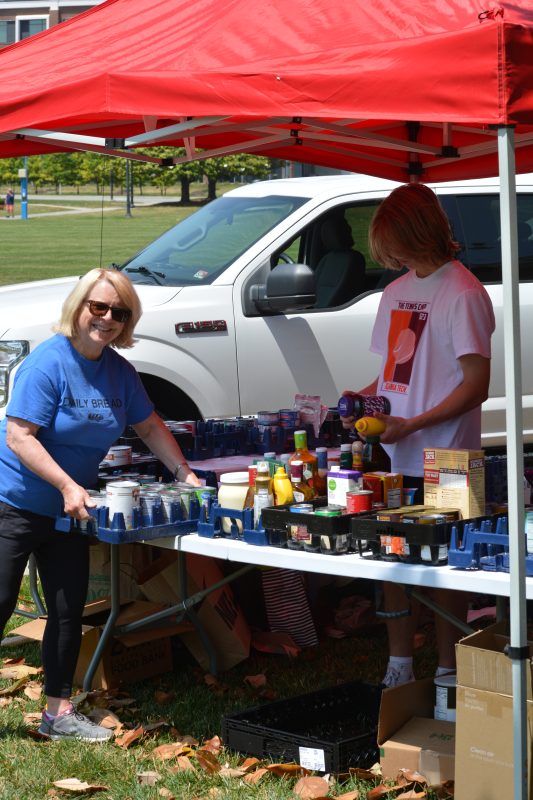 By Heather Bell
RADFORD – More than 400 high school juniors spent the week on the campus of Radford University last week to participate in the American Legion's Boys State program, which teaches kids about their state government and how to be a good citizen.
Part of that effort has been a yearly food drive to support Radford-Fairlawn Daily Bread (RFDB), a non-profit organization that provides a hot lunchtime meal Monday through Friday for anyone who wants or needs one, as well as providing the Meals on Wheels program for homebound seniors in Radford and Fairlawn. Boys State participants and their families carted boxes and bags of non-perishable food to the RFDB tent during check-in for the Boys State program on Father's Day, Sunday, June 18, near Peters Hall.
"It was an awesome day for Radford-Fairlawn Daily Bread as we collected so many cans of food, and other food items, and lots of paper products as well from the 400 boys attending Boy's State held at Radford University," said Board member Peggy Taylor. "Thanks to all the amazing boys and to our volunteers and board members and families who worked hard on campus and at RFDB and helped make it so successful again! Our pantry is looking good."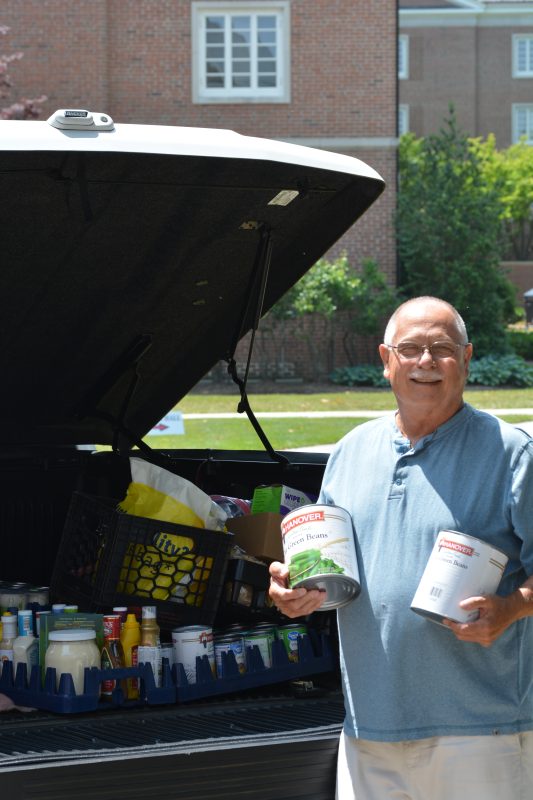 The boys contributed 1,116 cans of food, plus hundreds of boxes of pasta, sauces, rice, and more for the RFDB program. 
According to American Legion, Virginia Boys State is a "leadership action program, designed to develop a working knowledge of the structure of government and to impress upon the citizen the fact that our government is just what we make it. Along the way they will have the opportunity to learn the political process. Each level of government will be run by those delegates who are elected to serve. Instruction will be presented on the law and court system, parliamentary procedure and Virginia political history."
Radford-Fairlawn Daily Bread has been providing free meals to hungry people for decades. The organization began serving a lunchtime meal in its dining room in 1992.
"Anyone can come in and be our guest for lunch, no questions asked," the website reads.
RFDB took over the Meals on Wheels program "in 2006 when it was at risk of closure and continue to deliver meals each weekday to homebound individuals in Radford and Fairlawn."
"We make a significant impact in the lives of disadvantaged individuals by reducing the impact of food insecurity while also providing a sense of social support," the website continues. "Many of our guests do not have the resources, facilities, or ability to prepare a similar home-style meal. Our Meals on Wheels recipients report that the delivered meals enable them to stay in their own homes longer."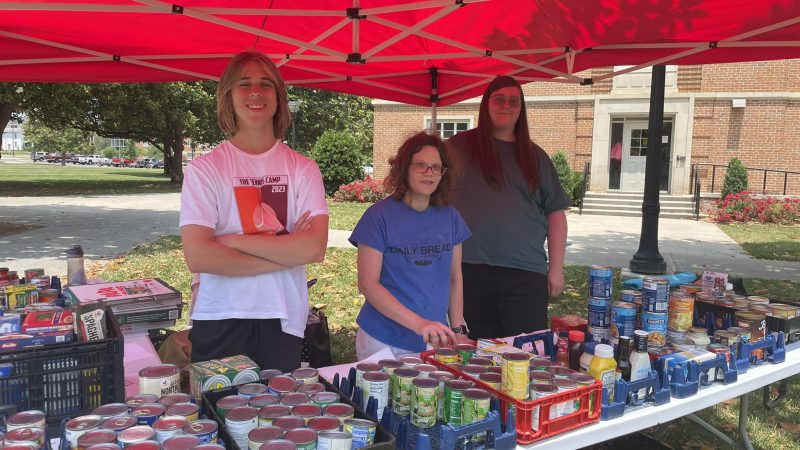 The dining room is located at 501 Second St., Radford, on the lower level of the stone building at the corner of Berkley and Second Street in Radford, which is also the home of Long Way Brewing.