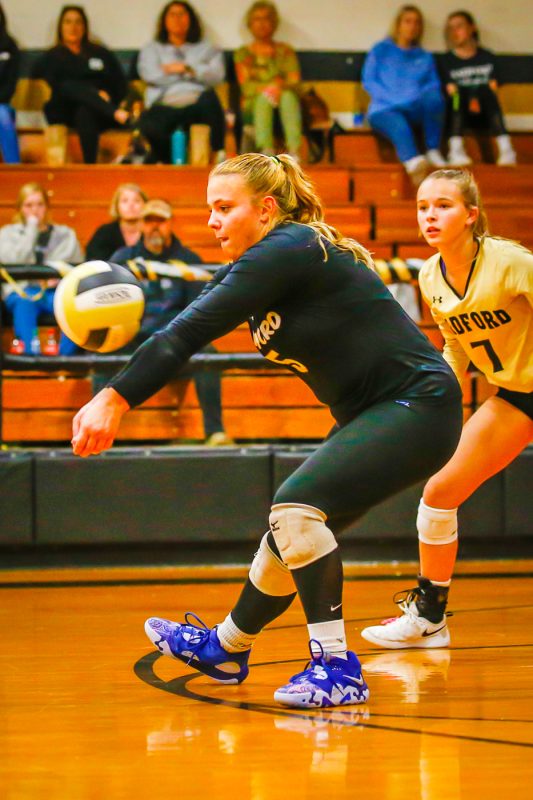 Marty Gordon
RADFORD – Radford High School volleyball player Hollybrook Cline has announced plans to play volleyball at nearby Radford University. 
Cline officially signed a Letter of Intent this past week in the school's gymnasium in front of family, friends, coaches and fellow players. 
"I chose RU because I love the team, culture and the girls," she said. "Staying close to home was also important to me, as well as I grew up watching Radford [University] volleyball and from a young age I knew I wanted to be a part of the team." 
Cline was recently named to the Three Rivers District second team volleyball list. Her senior year, she recorded 159 kills and 260 digs, and finished her Bobcat career with 278 kills, 937 assists, 689 digs and 95 aces. 
Cline says staying close to home will offer her great support. 
"It feels really good to have a community supporting me, that will follow me closely to college," she said.
Sherisa Livingston enters her fourth season as the head coach of the RU volleyball program in 2023-24. Named the 11th head coach in program history in 2020, her teams have shown steady improvement and growing success each year.
The 2022 season was Livingston's best yet, leading the Highlanders to a 12-16 overall record, including an 8-8 mark in Big South play.
Cline's goals are to be positive and encourage her team, focus on one point at a time and give it my all during each and every point individually.
For now, Cline has not chosen a major but is leaning toward sports management, allied health science, or biology.