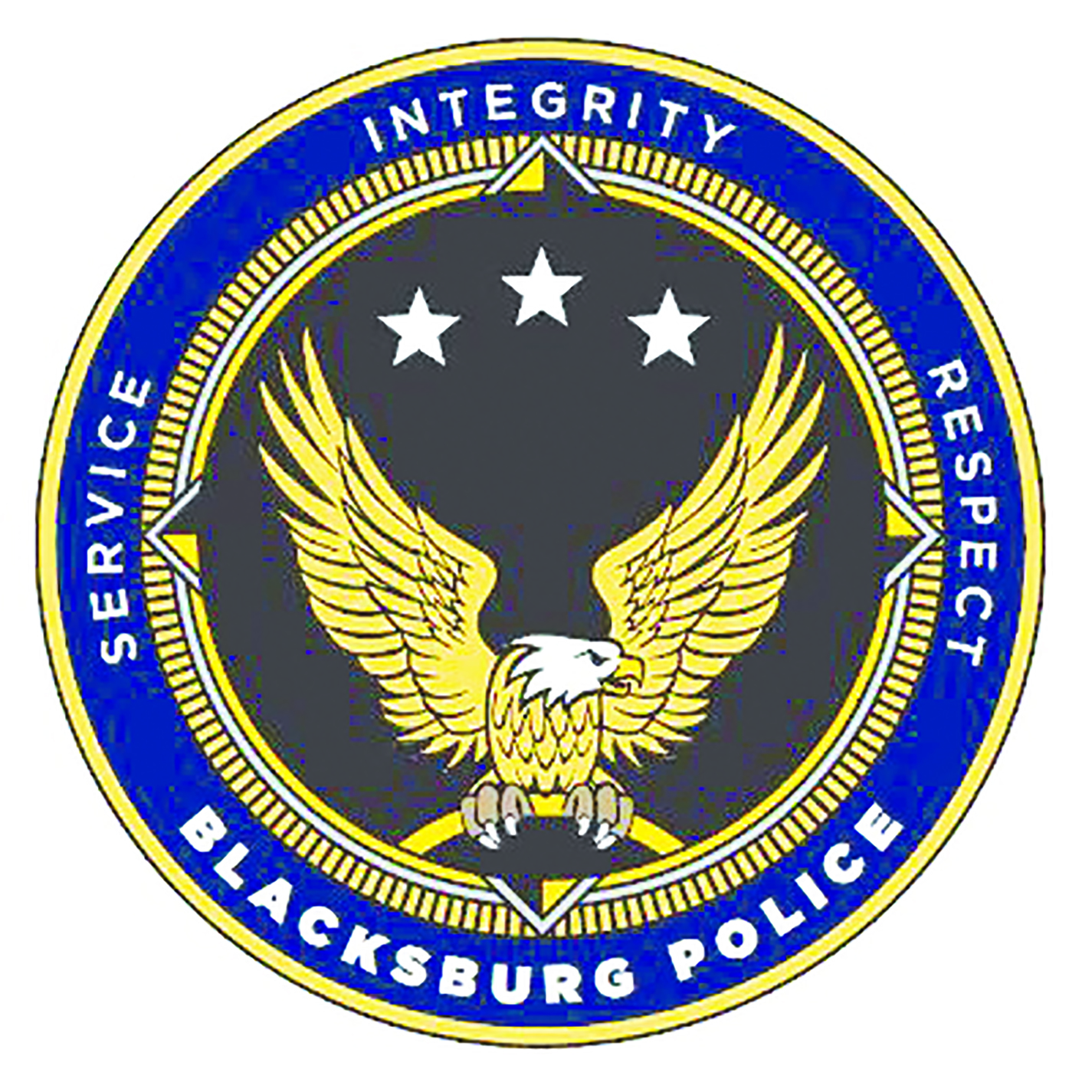 Lori Graham
Contributing Writer
The June 13 Blacksburg Town Council meeting began with the presentation of an Outstanding Citizen Award to Mario Termine by the Blacksburg Police Chief Todd Brewster. 
Termine was recognized for his actions in helping to capture wanted individuals involved in larceny and a string of thefts of catalytic converters. 
According to Brewster, on February 24, 2023, Termine made a call to the police department for suspicious activity happening outside the building after he heard a "grinding noise." Upon the arrival of the police officers, they determined that a vehicle in the parking lot had been burglarized having its catalytic converter removed. 
The Blacksburg citizen was able to take a picture of the suspect's vehicle license plate, who was reportedly wearing a mask, before they left the area. 
"At that time, Officer Quigley put out a 'be on the lookout' to surrounding agencies for this vehicle who happened to be seen by a Montgomery County deputy on Prices Fork Road, just outside the town limits. The deputy tried to stop the vehicle and a pursue ensued that went all over the county, into Pulaski County, back into Montgomery County and multiple agencies were involved in taking two suspects into custody," Brewster said.
The individuals being held in custody are from out of state and believed to be involved in similar crimes along the east coast. 
"Because of citizens like Mr. Termine, we have been able to solve a few of these cases," Brewster said.
Also during meeting, the town council has set a public hearing on July 11, 2023 for the following ordinances: Ordinance 2026 granting a lease of office space at 200 Clay Street, S.W., Ordinance 2027, to amend the FY2022/2023 Operating Budget by reappropriating prior year Community Development Block Grant (CDBG) and home revenues, and Ordinance 2028, to amend the FY2023/2024 Operating Budget to accept and appropriate $255,000 of the Virginia Department of Criminal Justice Services Grant Funds to the General Fund. 
Blacksburg Town Attorney, Larry Spencer also presented an ordinance to the board during their regular session on Tuesday.  Ordinance 2018, Section 14-107 pertains to civil penalties imposed for inoperable vehicle violations.
"This provides for $100 civil penalty for first violation and $150 for each violation thereafter," Spencer said. "We can theoretically assess up to $3,000 in civil penalties but we rarely get to the stage where we have to do this at all." 
Vice Mayor Susan Anderson moved to approve Ordinance 2018, resulting in unanimous approval by the council.
Spencer also addressed the council on an ordinance to amend town code section 12-606, Ordinance 2024 that addresses fees for residential parking permits. The amendment states that there will be no fee for the first two permits issued for a single residence with additional permits charged at $5.00 each. Parking permits will be capped to four per year for any single residence, which includes accessory apartments.
"We wanted to make sure that when you say the word dwelling, accessory apartment is considered part of that," Spencer said. 
Blacksburg Town Council approved Ordinance 2018 with a unanimous vote. 
Blacksburg Assistant Planning Director Kali Casper presented to the council a special request for parking in front of the building line in relation to 1284 North Main Street. The request was made by the Islamic Society of New River Valley. The future land use of the parcel is for commercial with religious assembly being a by-right in this type of land use. 
The Planning Commission has recommended approval of the request with a 6-0 vote. 
Trevor Kimzey, Director of Engineering with Foresight Design Services, followed Casper with additional comments. Recommendations for shrub landscaping, to act as a buffer, were revealed in drawings and designs shown to the council. 
The council approved the special request in a 6-1 vote, with council member John Bush voting against approval.
Council member Michael Sutphin stated that June is Pride Month and Blacksburg businesses will be participating in several ways. Event details can be found for all summer activities in Blacksburg at www.downtownblacksburg.com.