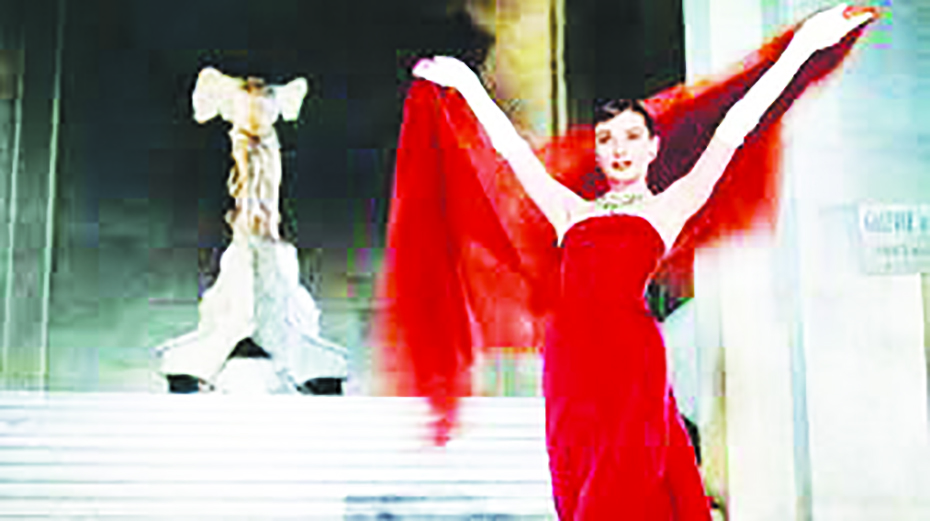 The Blacksburg Museum & Cultural Foundation, in conjunction with the current exhibit "Fashion History Moving Forward: Animating the Present, Considering the Past," will present "Films About Fashion," a series of three movies running from Thursday, Jan. 19 through Thursday Feb. 2.
The three films, showing at the Alexander Black House, 204 Draper Rd. SW in Blacksburg, are "Funny Face," showing at 6:30 p.m. on Jan. 19, "Phantom Thread," showing on Jan. 26 at 6:30 p.m., and" Zoolander," showing on Thursday, Feb. 2 at 7:00 p.m.Admission is free, and snacks will be available for purchase.
"Funny Face" is a 1957 classic starring Audrey Hepburn and Fred Astaire in a musical romantic comedy directed by Stanley Donen and containing songs by George and Ira Gershwin. All the famous landmarks of Paris serve as backdrops for Hepburn's posing in Givenchy. "Funny Face" is the ultimate in Hollywood glamor that also slyly critiques the fashion world.
Paul Thomas Anderson's "Phantom Thread" (2017) features Daniel Day-Lewis in his final film performance. Day-Lewis portrays a gifted but obsessive and controlling dressmaker in 1950s London, who often stitches hidden messages into the linings of the haute couture dresses he makes. A cheeky model joins his design house and sparks a complicated love story. "Phantom
Thread" is Gothic and gorgeous and features an unconventional romance with breathtaking fashion creations.
The series ends with the cult-classic comedy, "Zoolander" (2001), the "seminal fashion comedy of our time." Ben Stiller wrote and starred in the film, which is known for lines like, "Have you
ever wondered if there was more to life, other than being really, really, ridiculously good
Looking?" and "If there is anything that this horrible tragedy can teach us, it's that a male model's life is a precious, precious commodity."