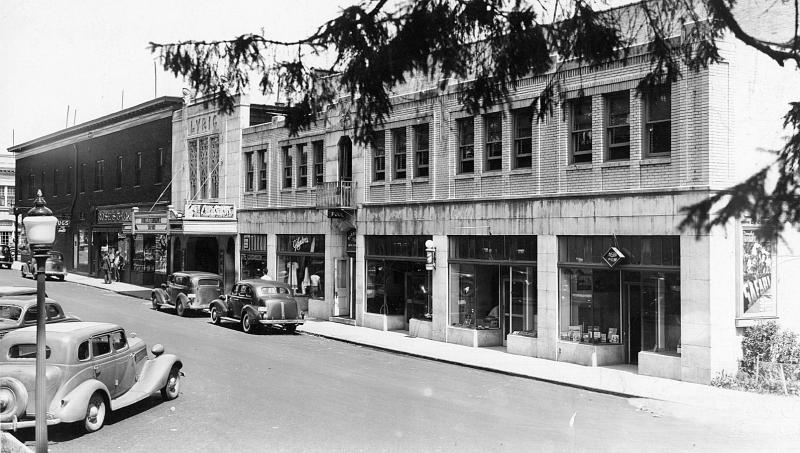 Blacksburg Museum and Cultural Foundation (BMCF) presents Visions of Blacksburg from June 9 – July 28, 2023, in the Alexander Black House main galleries, 204 Draper Road SW, Blacksburg.  
Admission is free, hours are Tuesday – Saturday, 10 a.m.– 4 p.m. 
Visions of Blacksburg is a visual journey of Blacksburg's history through photographs and maps. 
"I am excited to share some iconic and some not so well-known images of the town," said the Museum's curator Janean Williams, "with the earliest photograph dating from the 1880s to images of shopping areas of the 1960s. These photographs are a window into a century of change." 
In addition to photos, the exhibition includes historical maps of Blacksburg, as well as Montgomery County beginning in 1789. Two of the maps featured are hand drawn and whimsical renderings of Lucy Lee Lancaster and Luis Miller. 
Some activities scheduled during the exhibition include a performance by local musician Jim Lloyd on June 16, 7 – 8 p.m. Lloyd is a musician, music teacher, banjo historian and radio host who specializes in old-time and bluegrass genres. His latest release, "Play Guitar in Seven Days," captures the Doc Watson-like variety of music that he interprets through his mountain lens. https://jimlloydappalachianmusician.com/jim-lloyd-bio, the Jim Lloyd performance is free and open to the public. On Thursday evening, June 29 at 6:30 p.m., Dr. W. Cully Hession, Professor of Biological Systems Engineering at Virginia Tech, will give a talk on streams and water sources in the Town of Blacksburg. This event is free and open to the public.
Submitted by the BMCF