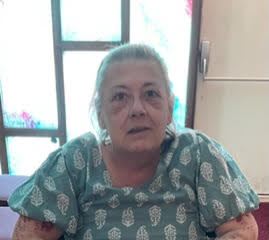 Angela Smith Farley, 54, of Pembroke died, Wednesday, Nov. 30, 2022, at her home.
She was born in Radford on July 9, 1968.
She was preceded in death by her mother, Janet Young Fletcher. She is survived by her husband, Michael "Fuzzy" Farley; sons Jason Scott Smith, Tony Michael Farley, and Brian Clifford Farley (Katlin); grandchildren Caleb, Braylin, Leighton, and Owen; a sister, Lorrie Stevers (Chris); and a brother, Tony Smith. Per her requests there will be no services.