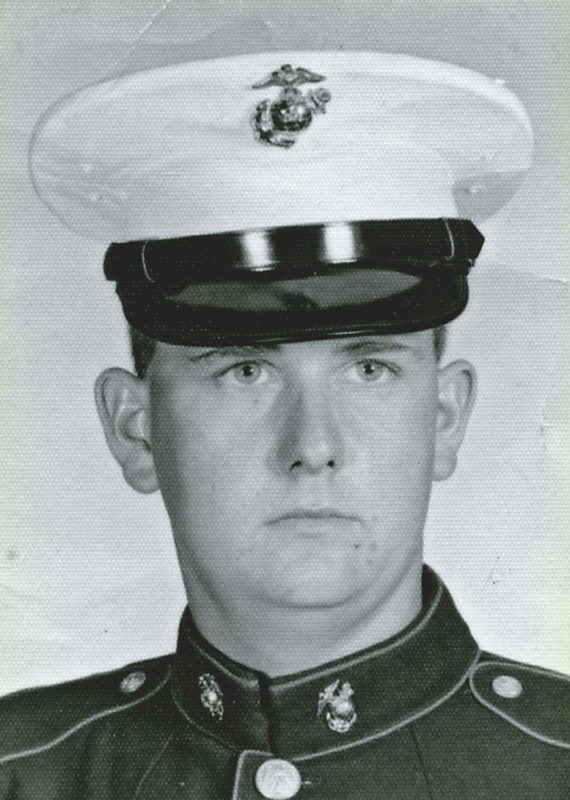 John Roy Aker, 82, of Fairlawn, passed away on Friday, Nov. 3, 2023. 
He was a member of Fairlawn Presbyterian Church, and a proud veteran of the United States Marine Corps. He was preceded in death by his parents, Roy and Belle Aker; brothers, Bob and Jack Aker; and a sister, Charlotte Weaver.
Survivors include his wife of 56 years, Brenda Aker; two sons, Chris and Jeffrey Aker; grandson, Tyler Aker; granddaughter, Isabella Aker; and many other nieces, nephews, other relatives and friends.
The family will receive friends 11 a.m. -1 p.m. on Monday, Nov. 13, 2023, at the Mullins Funeral Home in Radford. Funeral services will begin at 1 p.m. with Rev. Allison Unroe officiating. Interment with full military honors will follow in the Southwest Virginia Veterans Cemetery in Dublin.
In lieu of flowers, the family requests that contributions be made to VFW Post 776, 913 Second St., Radford, VA 24143 or to the Fairlawn Presbyterian Church.
The Aker family is in the care of Mullins Funeral Home & Crematory in Radford.