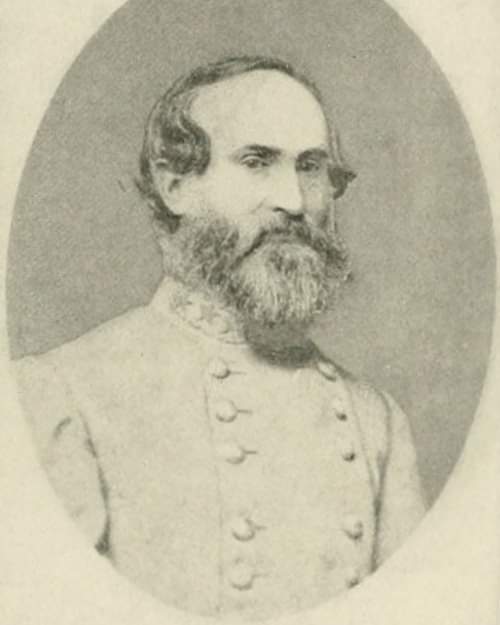 Each Tuesday Glencoe Mansion highlights the Wharton letters by learning what Gabe and Nannie were doing and thinking on this day in the 1860s.
On September 19, 1864, Gen. Wharton was preparing to return from Winchester to southwest Virginia, Saltville specifically.  
He wrote to Nannie on September 18: "I believe Genl. Early [pictured here] is on the eve of his departure for Richmond also, his commissary agents are collecting the hogs & sheep & sending them up the Valley, I am satisfied the Valley Campaign is about closed. … Col Bowen is very anxious for us to be at Saltville & have his Regt with us…" 
Gen. Wharton and his men spent the next week marching. Follow Glencoe on Facebook and Instagram to learn about local history.
Visit the Glencoe Gift Shop to get a copy of "The Whartons' War." The gift shop is open 10 a.m. – 4 p.m. Wednesday to Saturday and 1- 4 p.m. Sunday.
Glencoe Mansion