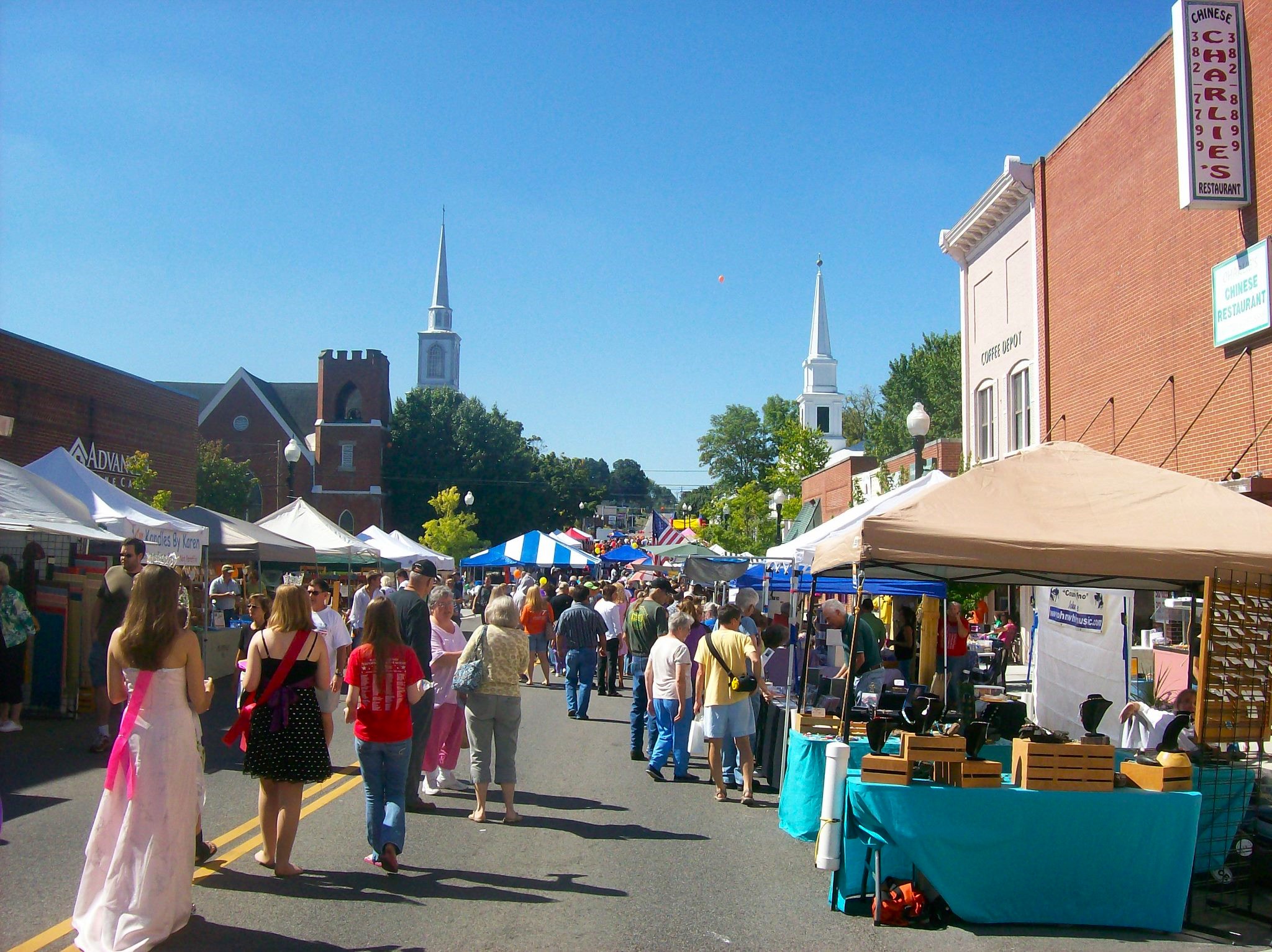 CHRISTIANSBURG – Fifty years ago, a group of Christiansburg citizens and businesspeople formed a festival to bring attention to the downtown area. 
After a few years, the Christiansburg Chamber of Commerce agreed to manage the event and they continued to do so until the merger of the Christiansburg and Blacksburg Chambers which formed the Montgomery County Chamber. The new Chamber continued to support the festival until 2009 when the Kiwanis Club of Christiansburg agreed to take over the management of the festival and has continued to do so since.
This year, the 50th annual Kiwanis Wilderness Trail Festival will take place in downtown Christiansburg on Sept. 16 from 9 a.m. to 4 p.m. Location of vendors will extend on Main Street all the way from Town Hall to Burger King. A record number of vendors have registered this year.
The event will include the usual local arts and crafts vendors, craft demonstrations, an enhanced children's area, two stages, an emergency services location, great food all day, classic cars, raffles, a silent auction, and more. For those vendors who have not already applied, they need to get their applications in soon while space is still available. 
The Children's area, located in front of Atlantic Union Bank and sponsored by ATMOS Energy, will include inflatables, face painting, Chuckles the Clown, cork and balloon pop gun galleries, and first responder vehicles located just across Main Street on South Franklin Street.
Live crafters, in the heritage and skills area, will be located on West Main Street in front of the Dollar General Store. This area will include a blacksmith; mill-stone preservationist; bullet maker; leather hand crafter; basket maker; hand maker of tables and chairs and the NRV Beekeeper Association.
Two stages will offer entertainment during the day. The community stage, sponsored by Shentel, will be in the medical parking lot at the intersection of West Main Street and South Hickok Street. The performers' stage sponsored by Walmart will be located at the junction of East Main and Pepper Street. Both stage performances begin at 9:30 a.m. and end at 3:30. 
There will be twelve food vendors preparing and cooking fresh food. The food court will be located at the intersection of North Franklin and Main Streets and in front of the Museum. 
In past years, this art and crafts festival has drawn from 7,500 to 10,000 attendees from all over Virginia and neighboring states. 
All proceeds from this event benefit youth-focused programs of the Kiwanis Club of Christiansburg. The Kiwanis Club assumed operation of the festival from the Montgomery County Chamber of Commerce in 2009.
Admission to the event and parking are free.
For more information, call 540-230-5494 or visit www.wildernesstrailfestival.com.
Ernie Wade for the Kiwanis Club